In Greek mythology, Narcissus fell in love with his reflection, though it ended in a tragedy can we really blame him for seeing such great beauty? Or just like Mulan, you may struggle to find your real self in your reflection.
This week's gallery will prove  that looking at reflections is indeed very hard to resist. Most specially seeing objects in perfect symmetry and stillness will definitely make you lost in your thoughts.
Oh, just make sure you do not forget to drink while viewing each  lovely photos, we do not want you ending up like Narcissus. Scroll on!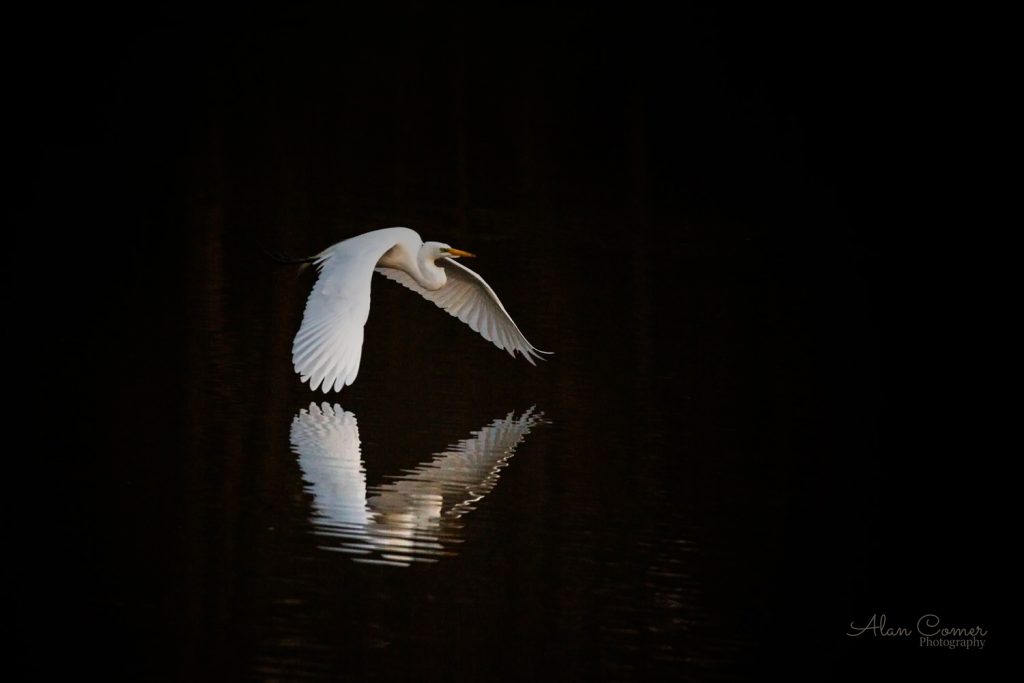 Above: Night Flight – By Alan Comer
I call this image "Night Flight", it was shot in Colleyville, Texas in the late evening after sundown.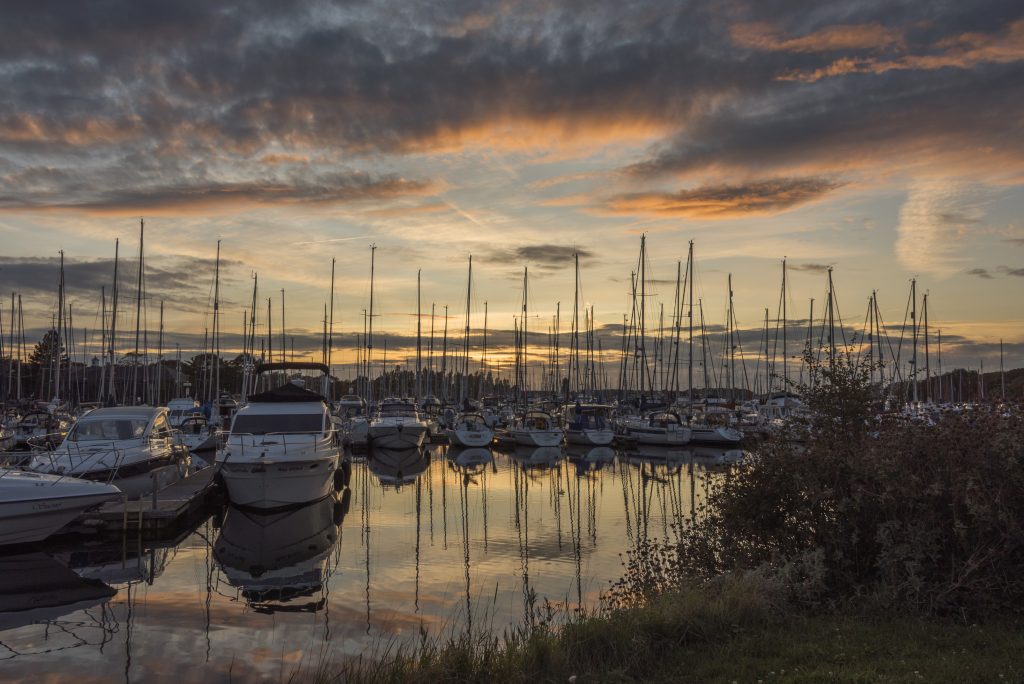 Above By Thomas Robinson
Shot in West Sussex, UK in October 2017 when I visited with my partner and sister. Taken at sunset using a long exposure of a couple of seconds, the light was just right and the water was fairly still. Flickr name tjar46.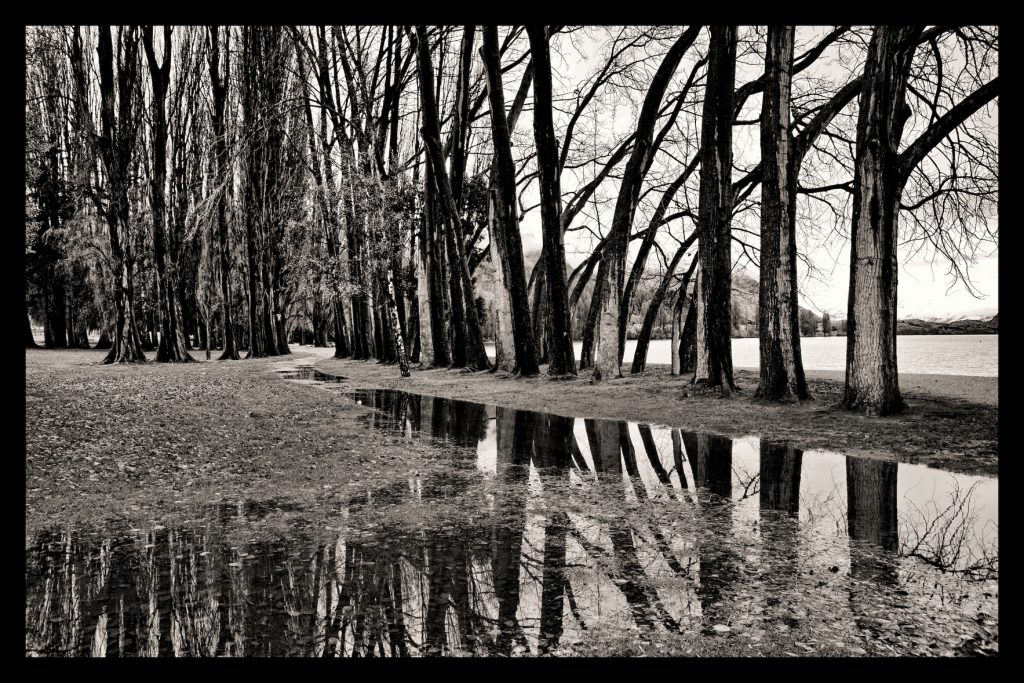 Above: Lake Wanaka – By Franz Scheurer
Laka Wanaka, New Zealand in the early morning light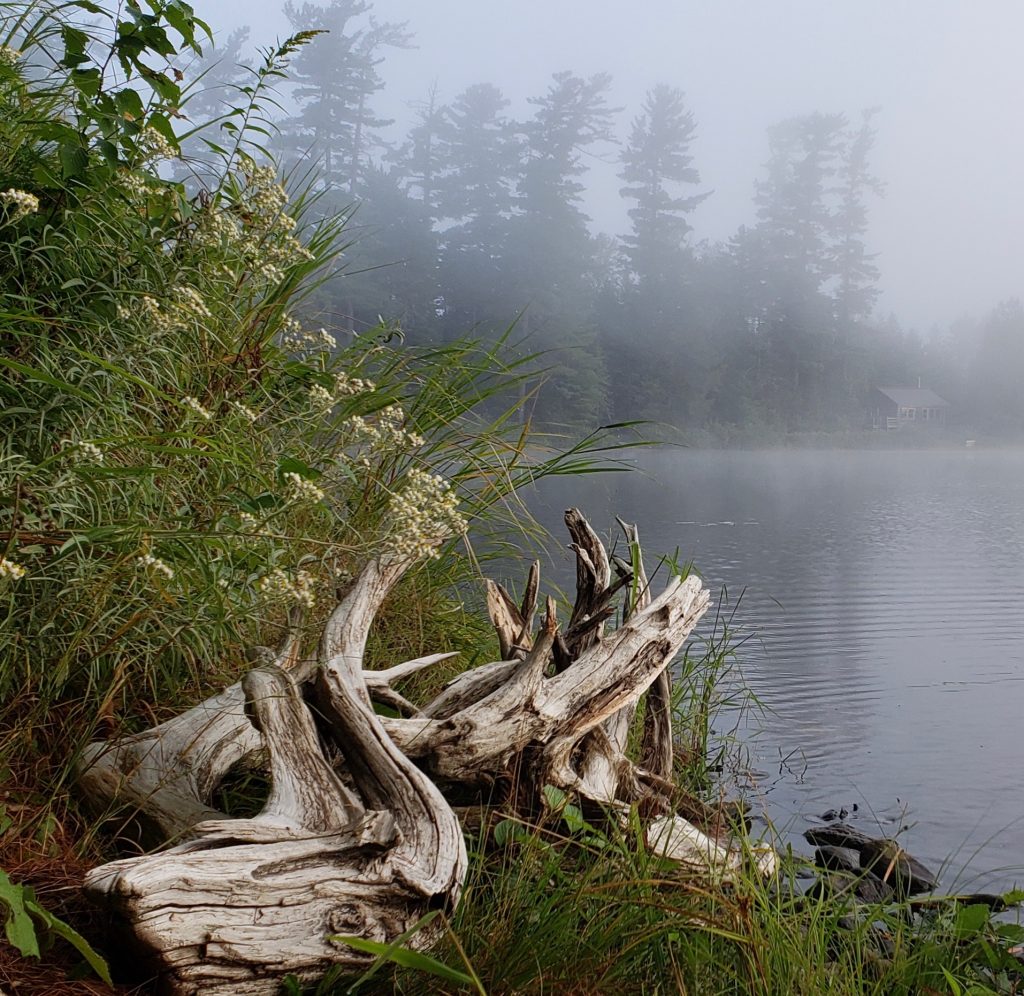 Above By Carolle Marchand
This photo was taken on August 11th 2018 at Arnold Pond, ME. That was my reward for getting up early. The photo was taken with my phone, a Samsung S9. I love taking photos while the nighttime fog is still present. I used the driftwood in the foreground as a leading line. If you look closely, you'll see a log cabin in the upper right corner. This image is not processed. I like the B&W-like contrast with the Color vegetation in the front. The diagonal brings a bit of " je ne sais quoi " to the shot.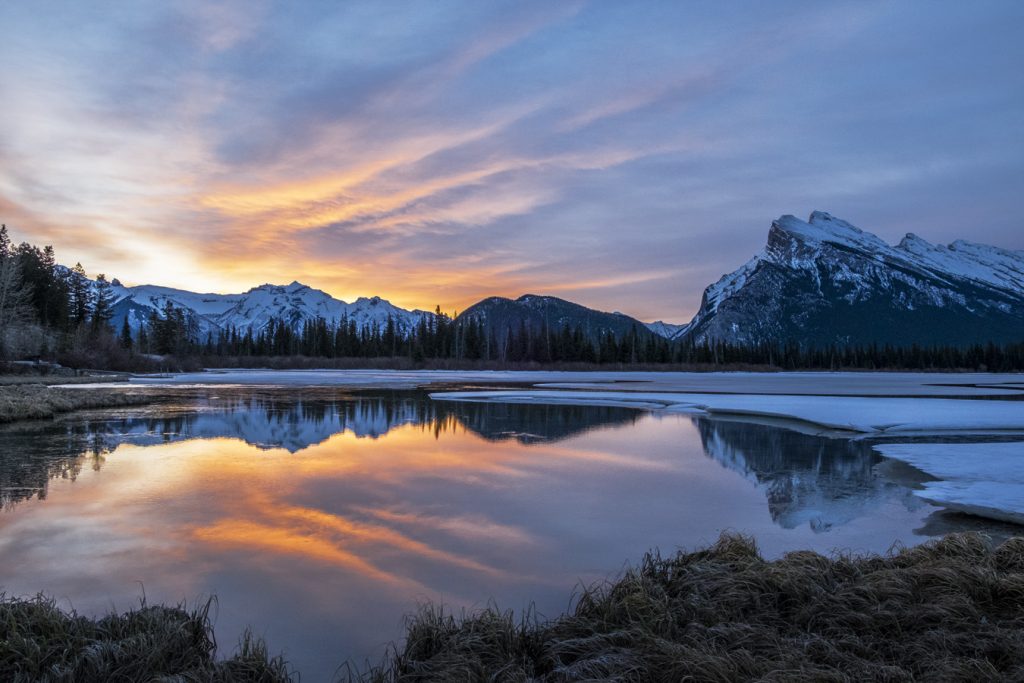 Above By James Ruse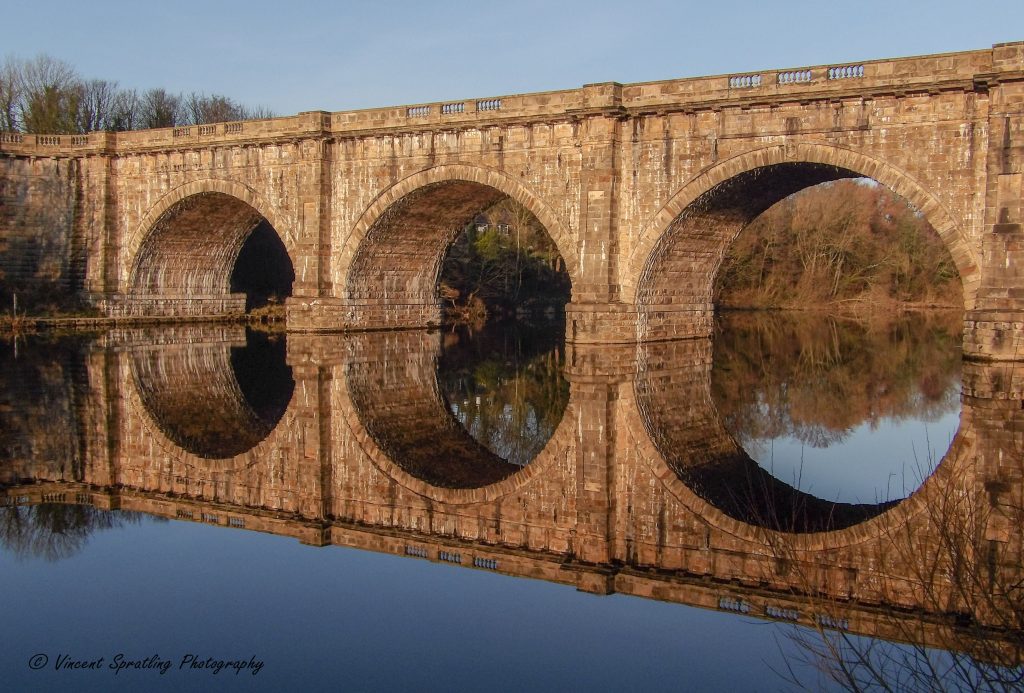 Above:Lancaster Canal Aquaduct – By Vincent Spratling
This is the Lune Aqueduct which carries the Lancaster canal over the river Lune in Lancaster, Lancashire , England. On this day there wasn't even a breeze .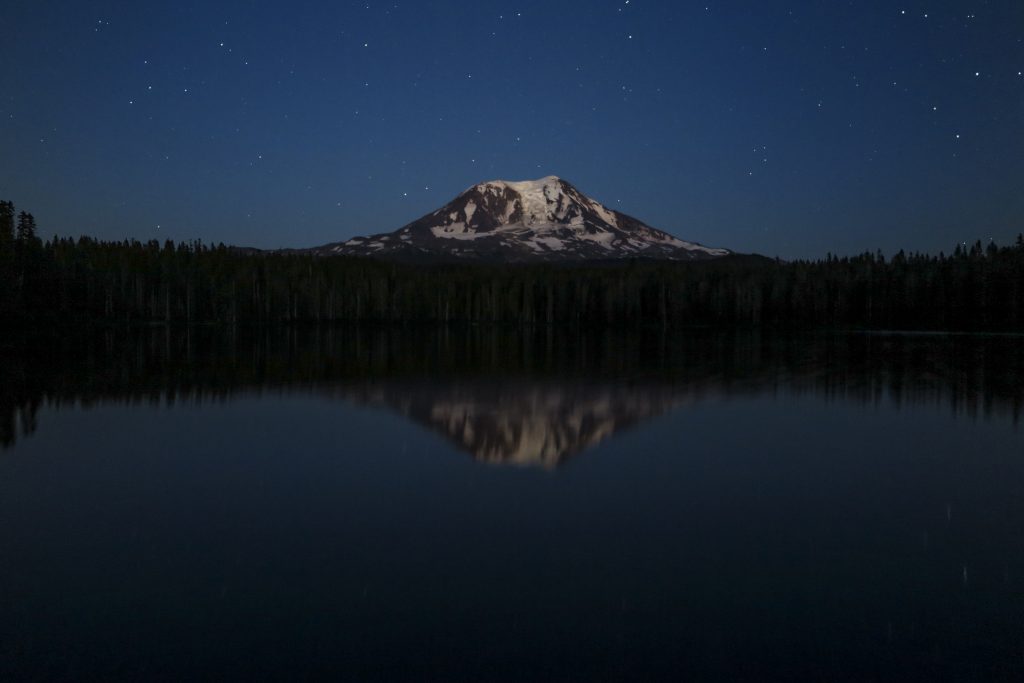 Above: Takhlakh  Stars – By Dotty Scott
Takhlakh Lake – Mt Adams lit by moonlight. Mt Adams is in Washington State. My hiking website is Adventures with Dotty – https://adventureswithdotty.com/ 1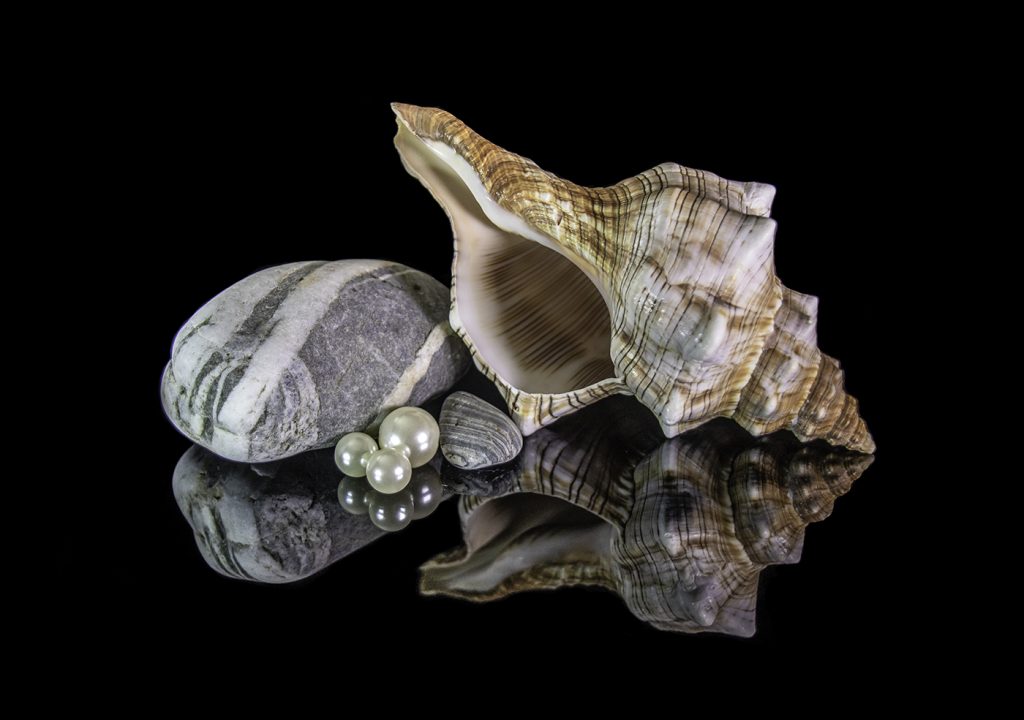 Above: Treasures of the Ocean – By Gillian Steyn
This was taken, not in an exotic location, but in my living room! I was experimenting with reflections and it was really fun. I called it Treasure of the Ocean.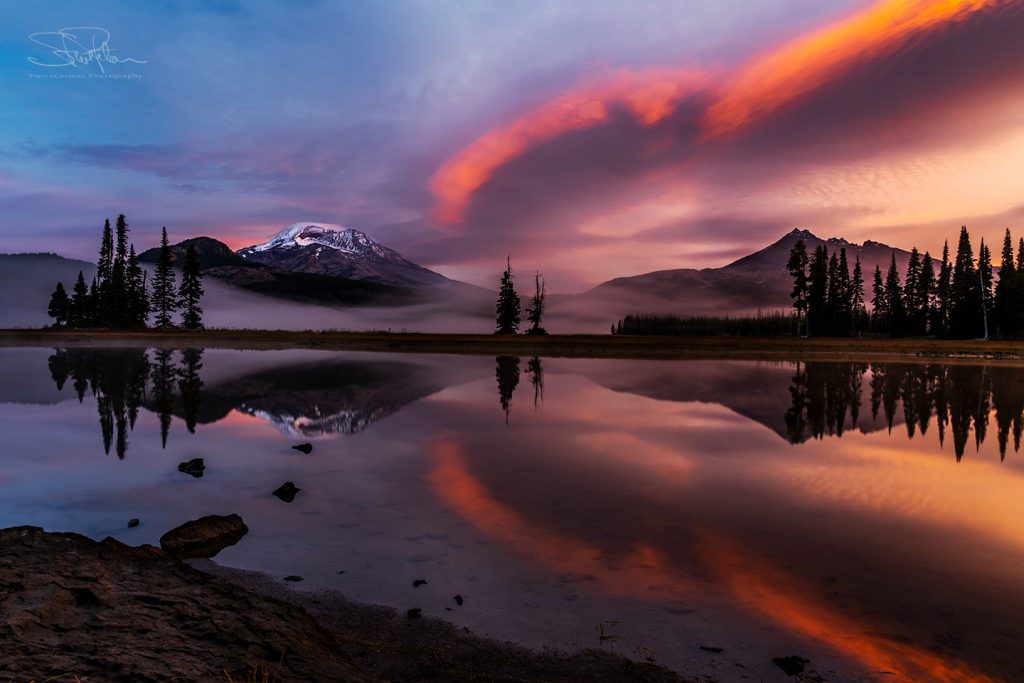 Above: Sparks Lake Sunrise – By Steve Peters
The last sunrise of summer here in central Oregon turned out to be pretty interesting. I reluctantly drove out to Sparks Lake before dawn, thinking this would be a bust. My forecasting app had downgraded the chances of a colorful sunrise from 80% to 20% during the night, and it was windy at my house, so I figured there'd be no chance for calm water and nice reflections at the lake. But I don't get that many opportunities to shoot, so I decided to go anyway and drove 40 minutes to the lake. To my surprise, the water was glass! While the best light was in the east, a nice cloud band did stretch northward toward the mountains I wanted to shoot. The illuminated cloud and its reflection look to me a little like outstretched arms. One person on social media said at first glance she saw a guitar, which I thought was a great interpretation! Glad I went. The app forecast may have been a little discouraging, but if you don't show up there's a ZERO percent chance you'll see a good sunrise!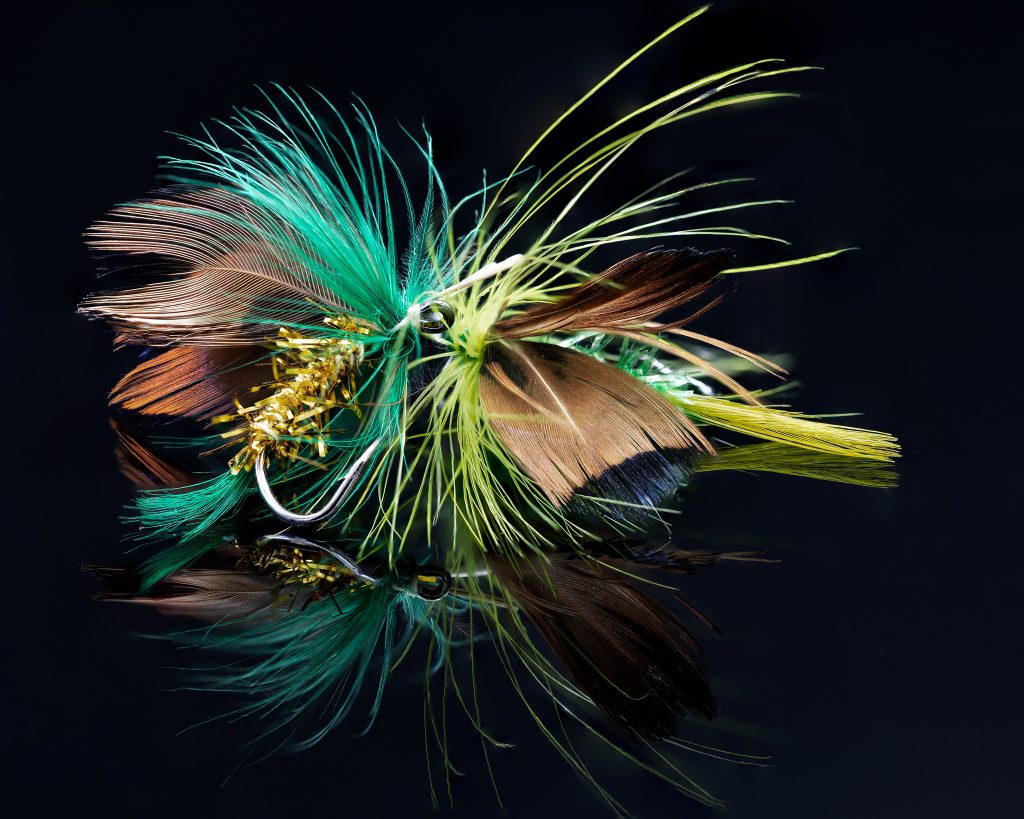 Above: Fishing Lures – By Belinda Davis
Macro shot of two 3/4″ Dry Fly Fishing Lures. Taken with EF100mm f2/8L Macro lens f/4.5 ISO100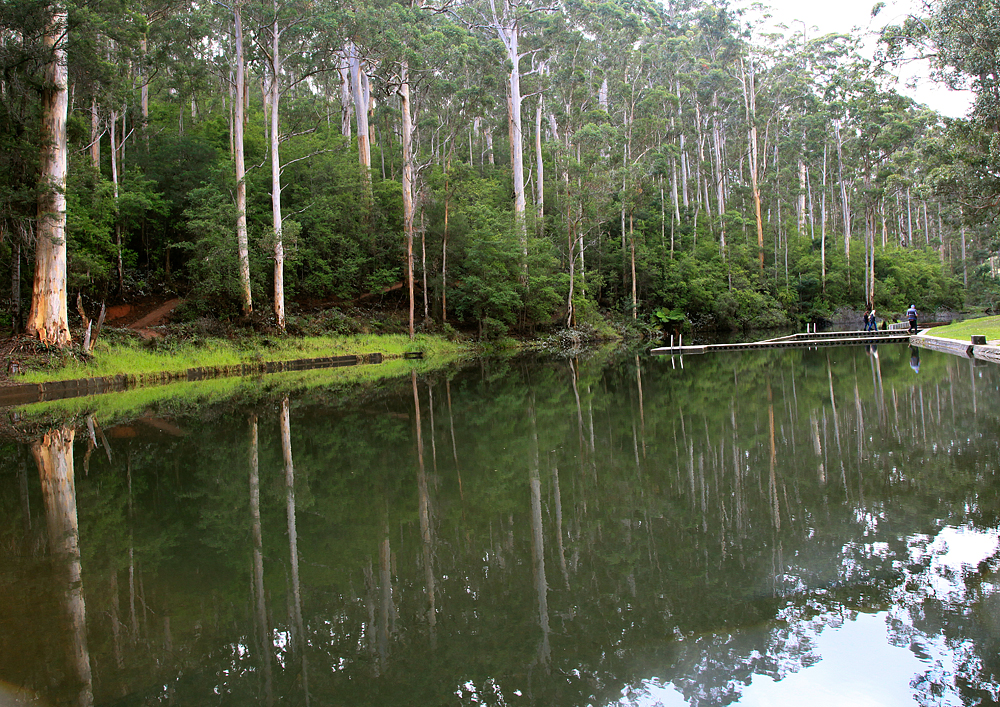 Above: Pemberton Pool – By Martin Jones
Pemberton Pool lined with karri trees. Pemberton in Western Australia is home to the giant karri trees that grow 90m high in the surrounding forests.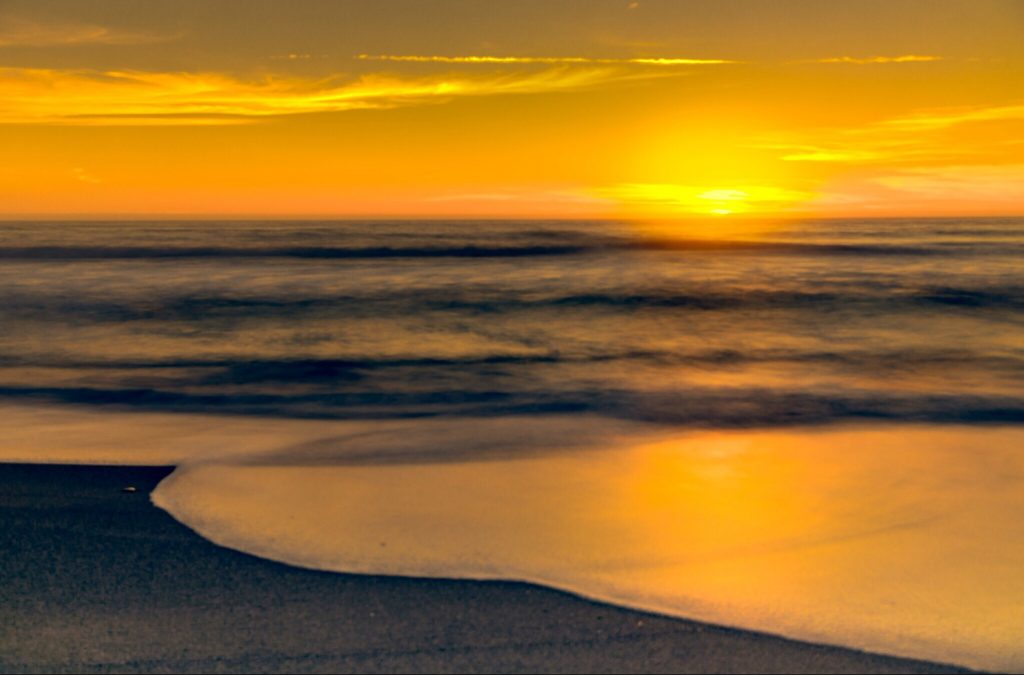 Above By Lonnie Davis
This is my image of the Oregon Coast using Breakthrough ND filters doing a long exposure. It gave a nice reflection of the sun and the colors.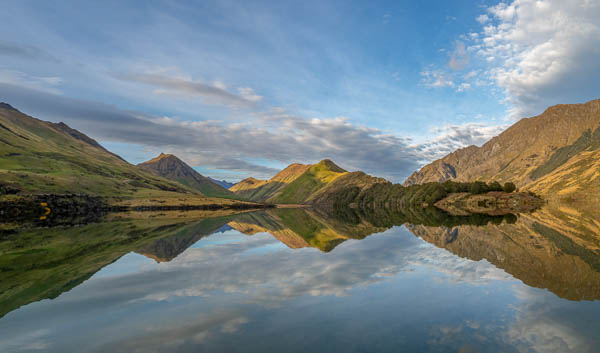 Above Mole Lake, NZ – By Roman Schwartz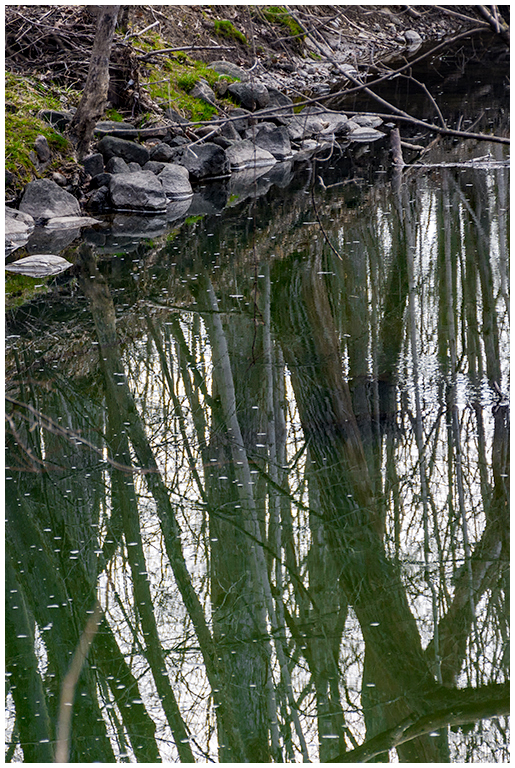 Above: Reflections – By Gary Edwards
Taken at the Hawthorne Woods Nature Preserve north of Chicago during our camera club outing. I loved the way the trees were reflected in the creek along with the rocks that lined the banks.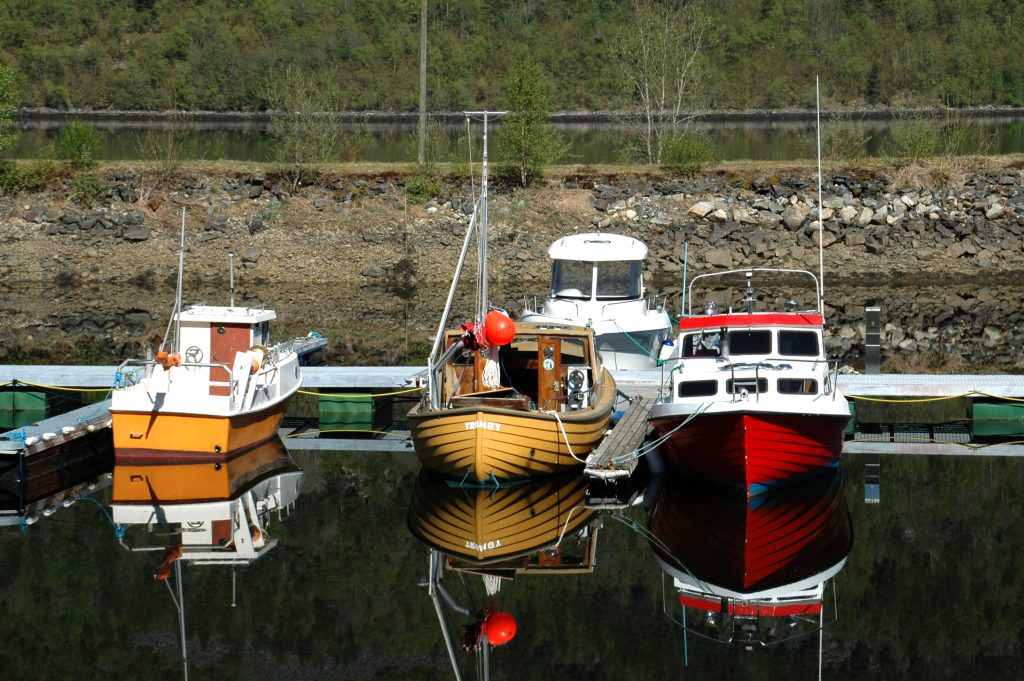 Above: Norway – By Raymond Hard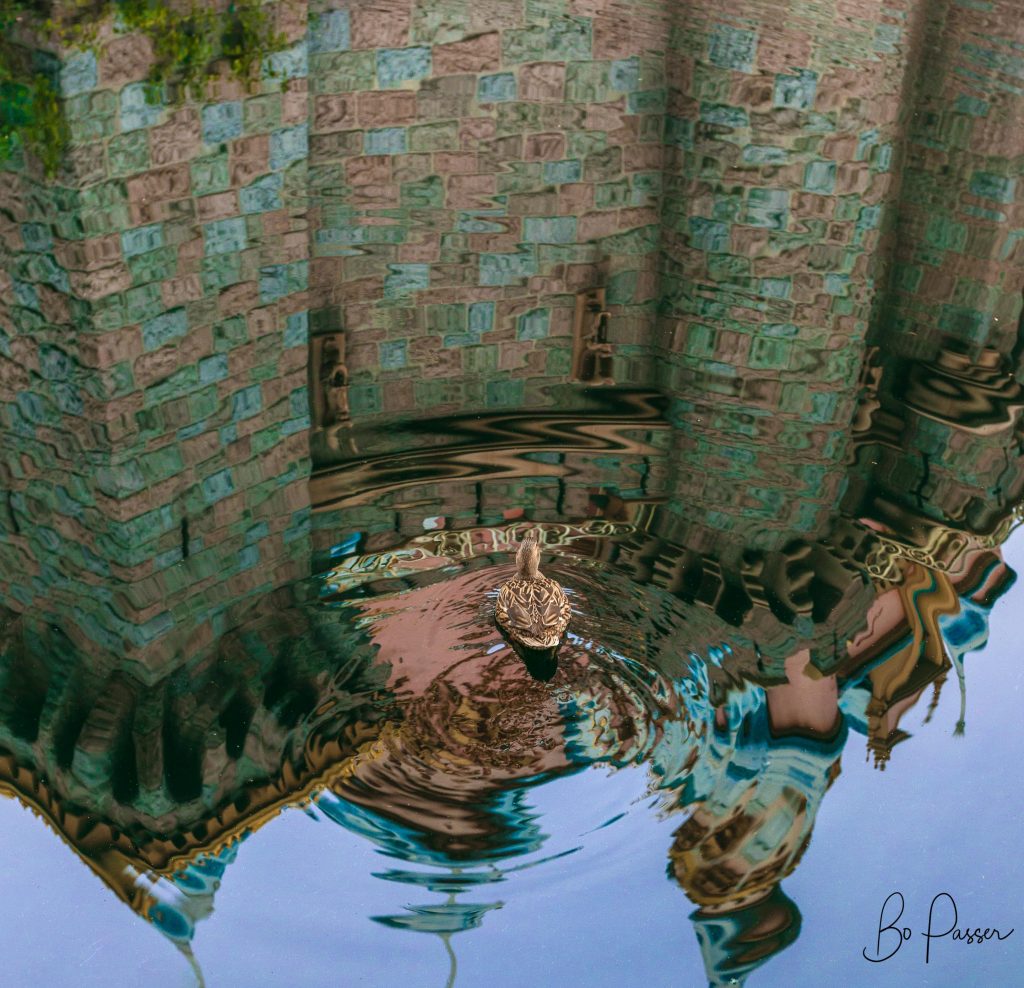 Above By Alfred Passer
Bo Passer is my name. I took this at disneyland in front of the magic castle. Loved the duck and the ripple.Take care!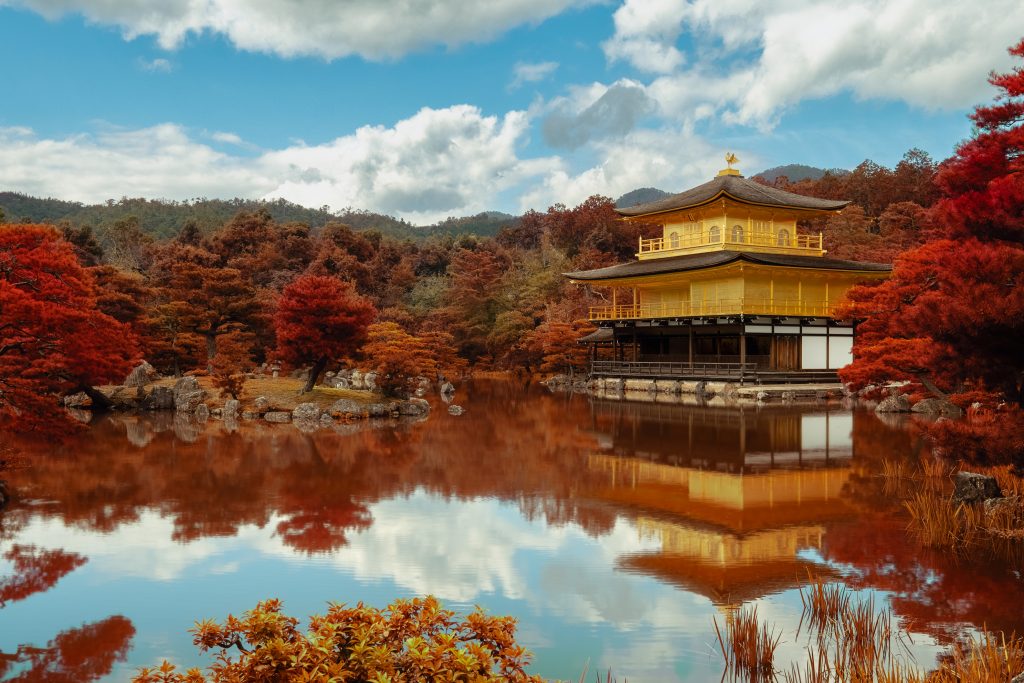 Above By Fabien Butazzi
Hi everyone!I thought I'd post this picture of the Golden Temple in Kyoto because even though I posted it on Instagram in my Autumn series for its foliage, most people commented about the reflection

I used several techniques to get to this result… There's of course some bracketing involved and luminosity masks in PS but you might recognise the use of Kodak Aerochrome to achieve the bright colours in the leaves.
Again, this is shot with my Fujifilm X-T2, with the 10-24mm lens. Somehow I must have missed I had turned the ISO dial because it's shot at ISO 400… Anyways, hope you like it.

Fabien –@fabienbon Instagram and pretty much everywhere else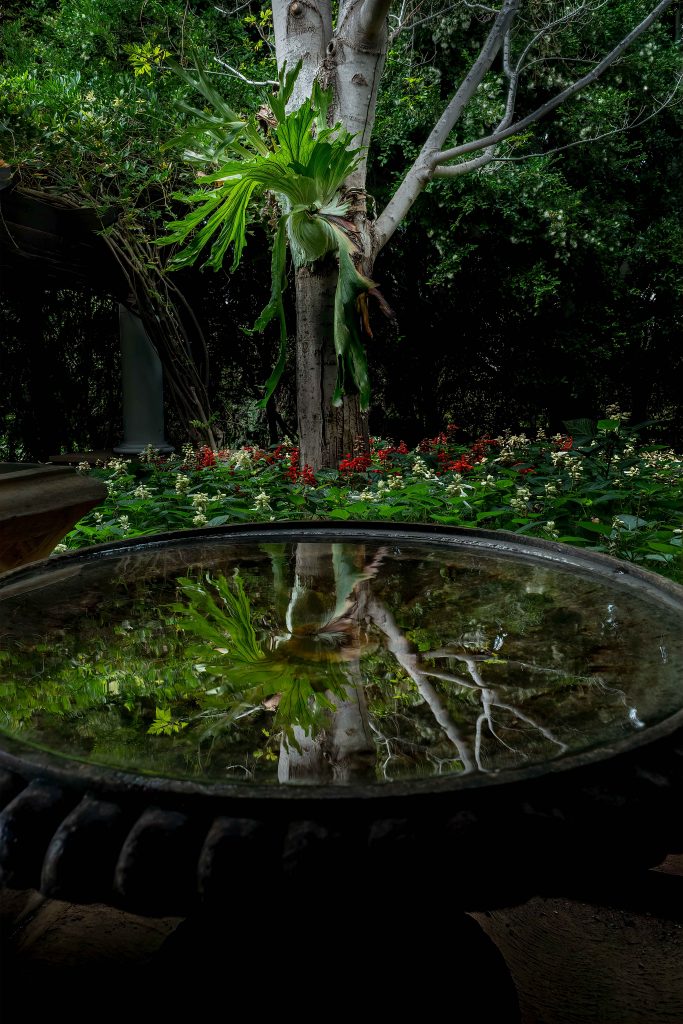 Above By Neville Thorogood
Taken at the Hunter Vally Gardens in April
Olympus EM1-2 iso 400 12 to 40mm 2.8 @ (f/7.1 12mm)
Processed in Lightroom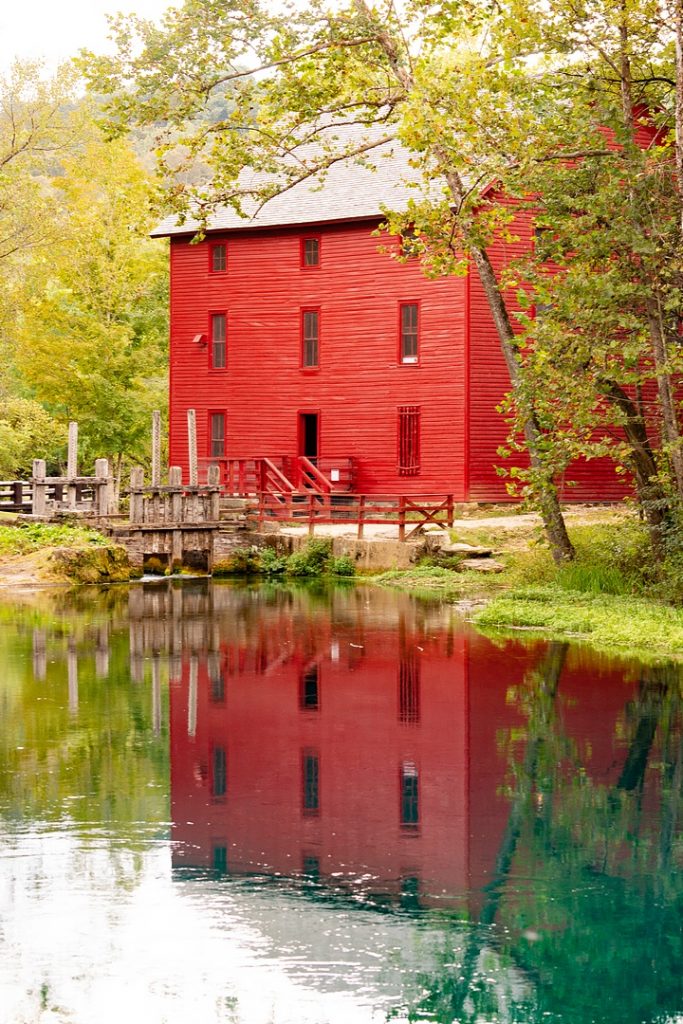 Above: Alley Springs Mill – By Dennis Hammond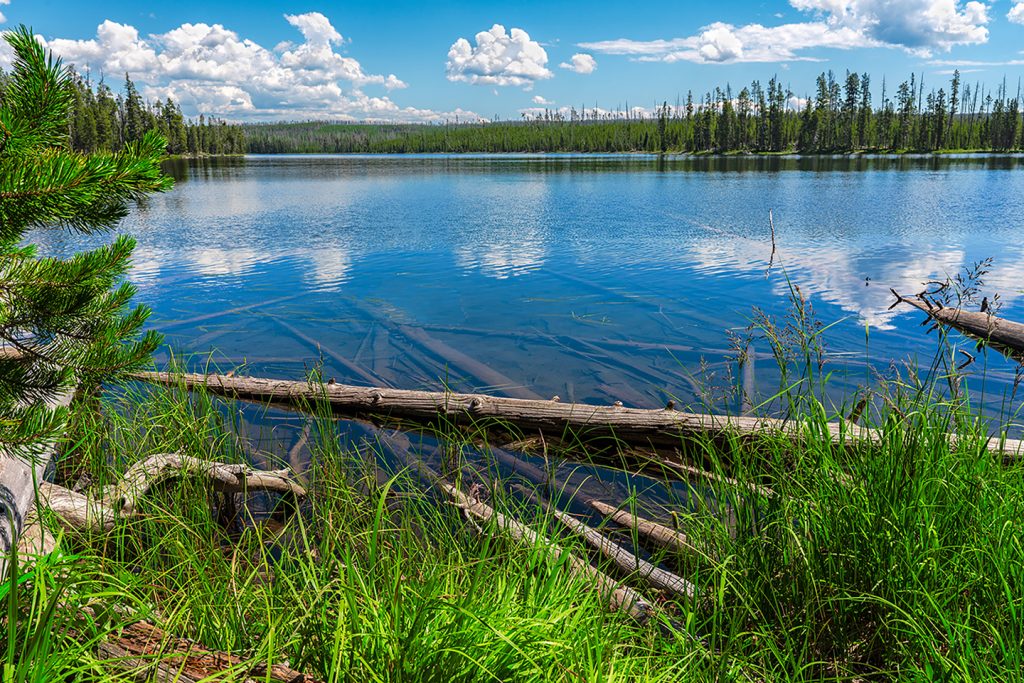 Above: Ice Lake,  Yellowstone National Park – By David Burden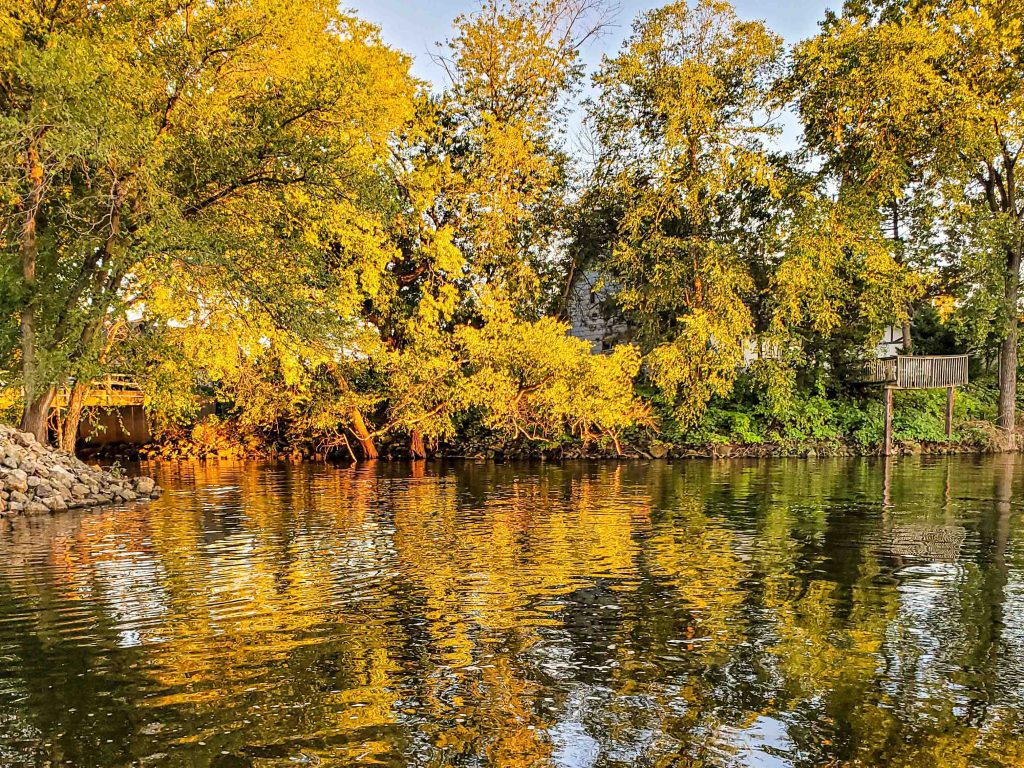 Above: Fall Gold – By Jon Feist
Early GOLD on the Upper Mississippi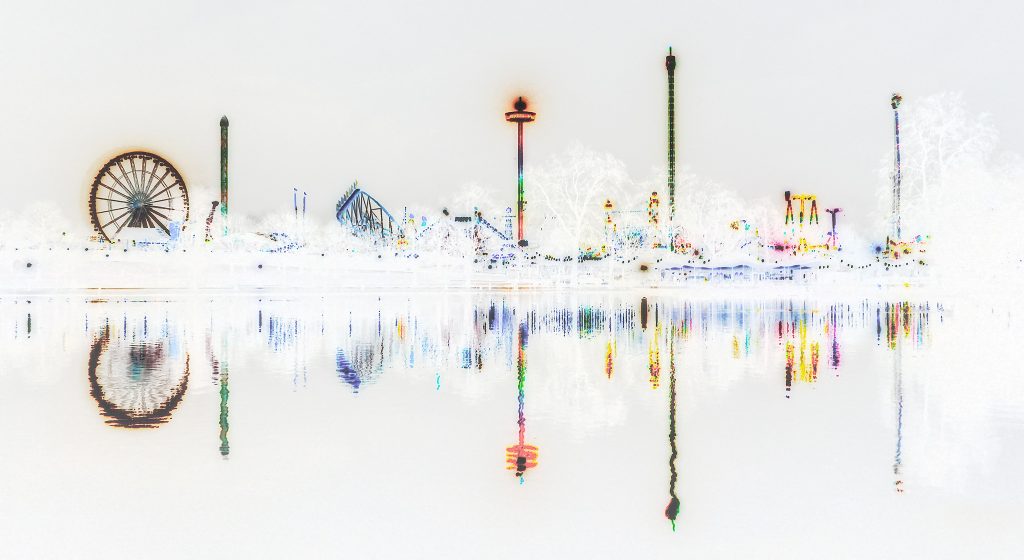 Above: Hyde Park Winter Wonderland – By Pierre Fonsny
Rather than post the usual photo of a colorful reflection in a dark water, I have decided to submit an inverted image of the same composition.
Here is a picture of Hyde Park Winter Wonderland (London UK) taken at 5 pm (UK winter time) , Sony 6000, Lens E PZ 16-50mm F3.5-5.6 OSS @ 23 mm , 1/20 sec (w/o tripod) , F4, ISO 3200. Contrasted and inverted in PS.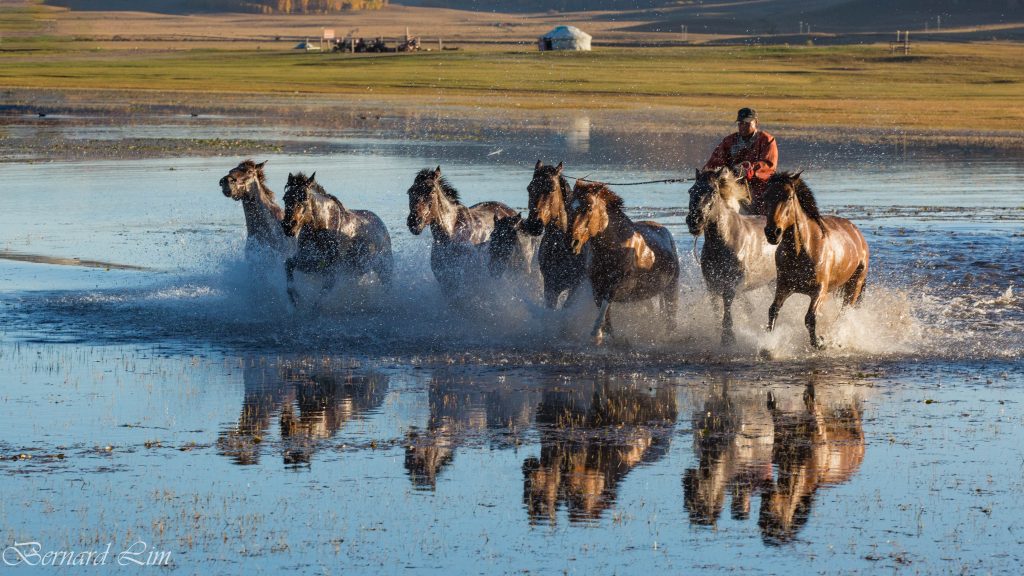 Above: Running Horses, Inner Mongolia – By Bernard Lim

Above By Pat Conner
Victoria BC Harbor (Harbour?) Taken July 5, 2001 approx 9:00 PM PDT Canon 80 D 35mm f 9 30 Sec 200 ISO, cropped, not a panorama
Pat Conner, Ann Arbor Michigan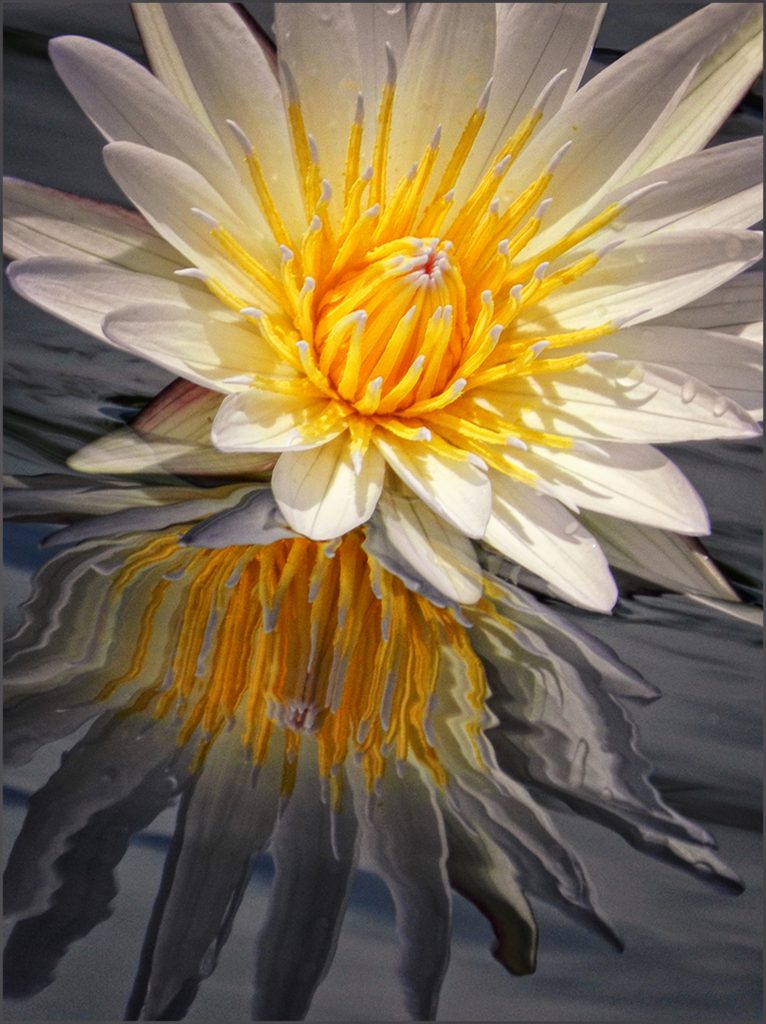 Above By Sandrie de Wet
Waterlilly, taken in Zambia.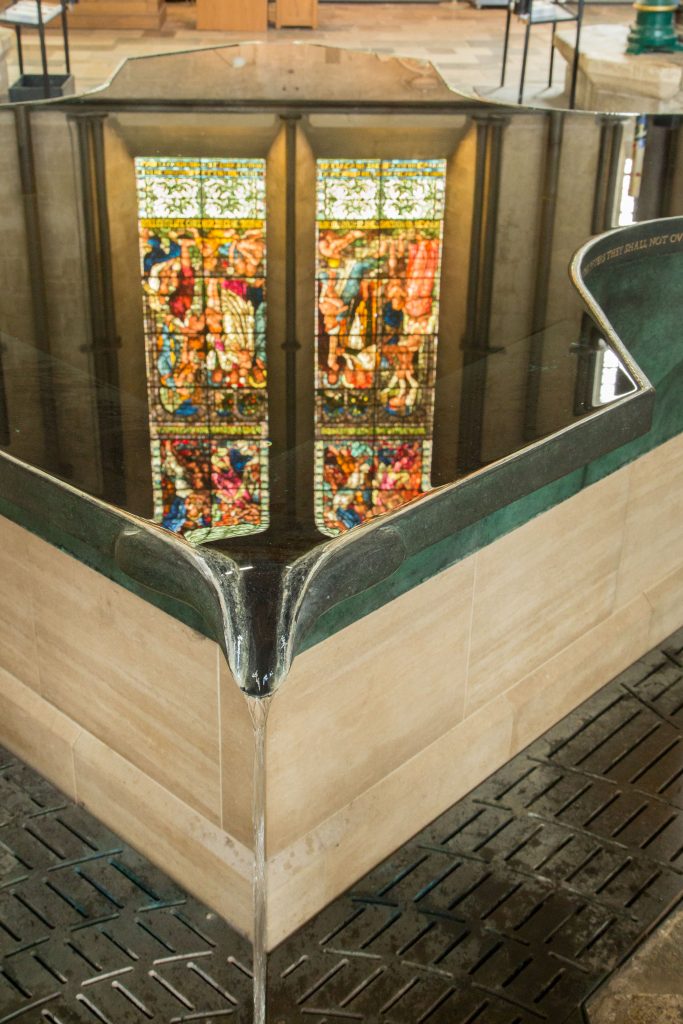 Above By Michael Wolfe
This is a reflection of the stained glass window in the baptismal font in the Salisbury Cathedral in Salisbury, England.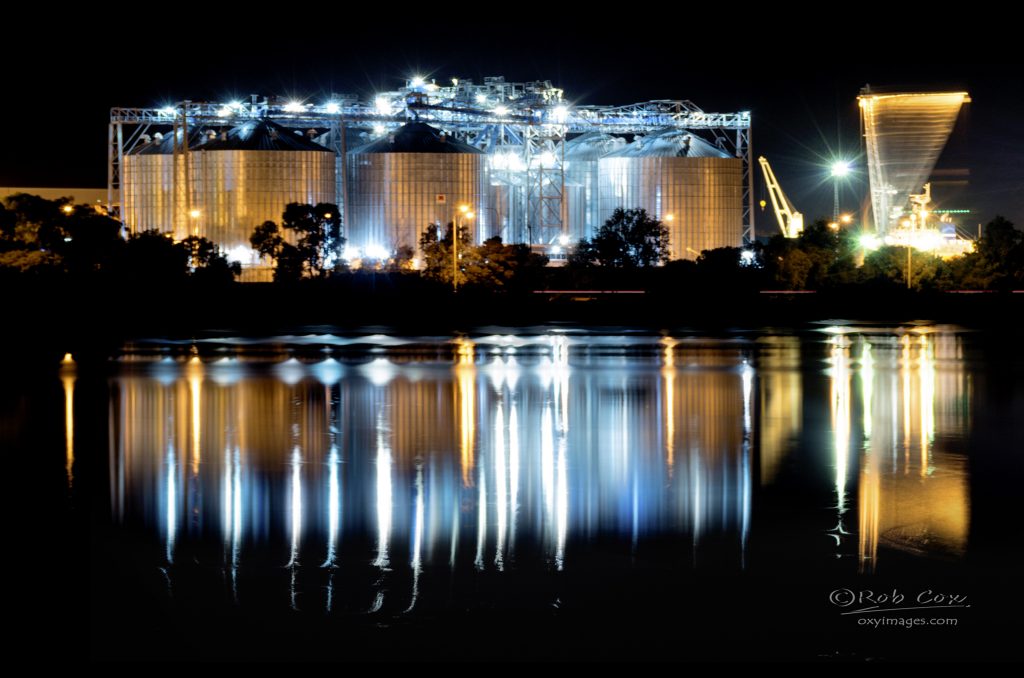 Above By Rob Cox
A grain facility at Bunbury's inner port. The night was unusually calm so made the most of the glassy surface of Leschenault Inlet. https://www.oxyimages.com/welcome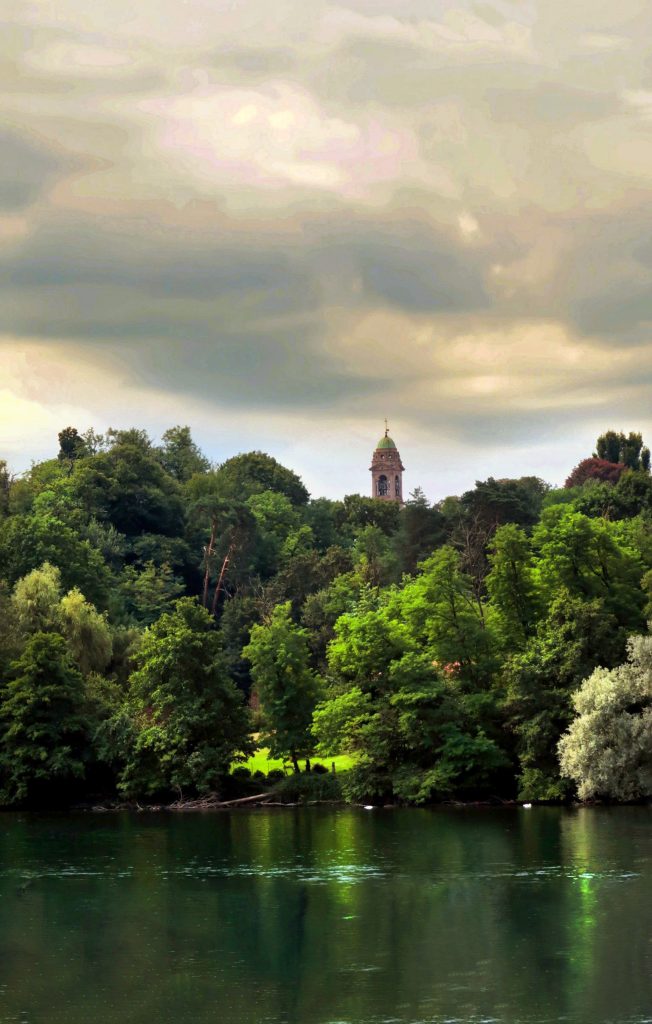 Above: Ticino River, Italy – By Remo Bertani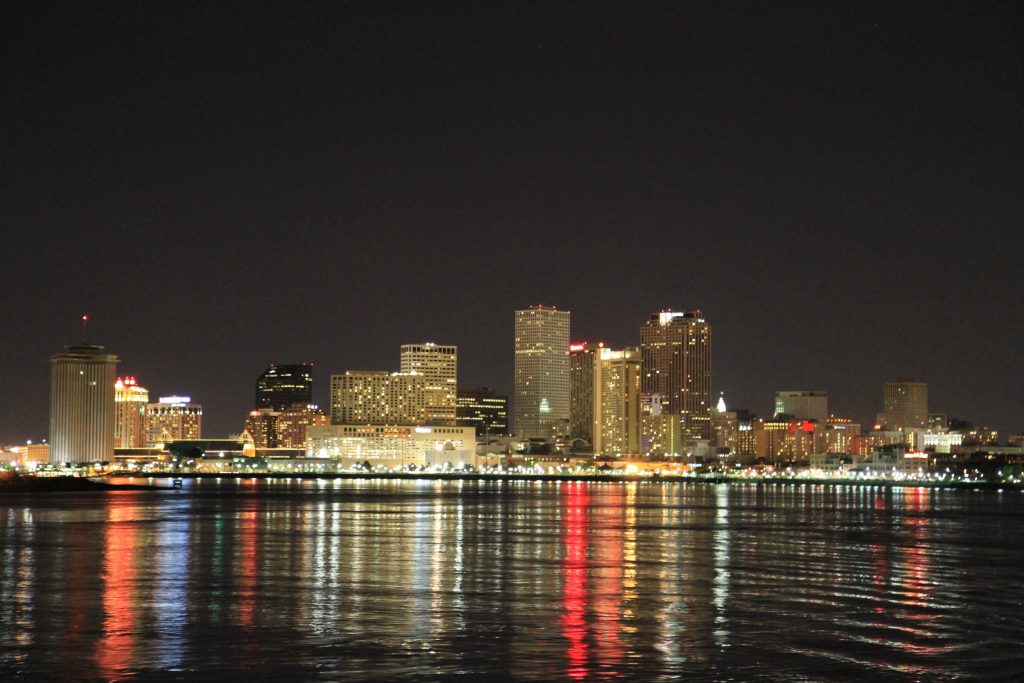 Above By Andy Booth
New Orleans from the Riverboat Natchez on an evening cruise. March 2012, Longish exposure from moving boat but it came out OK after a few tries.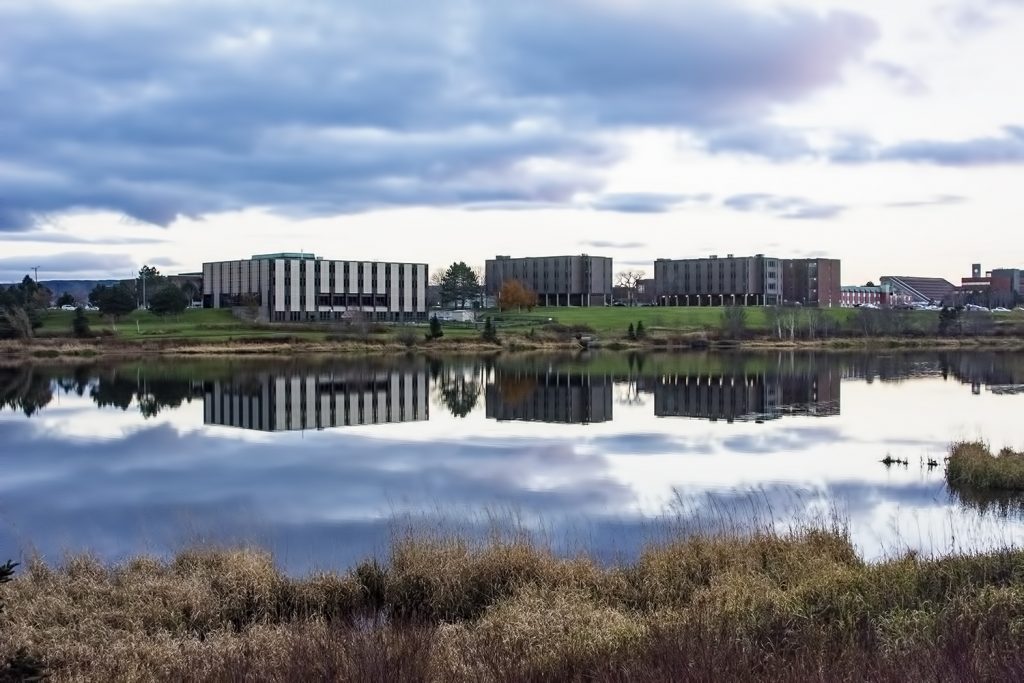 Above By Paul Green
This is shot taken on the campus of Memorial University of Newfoundland and Labrador in St. John's, NL, Canada. Hardly a ripple!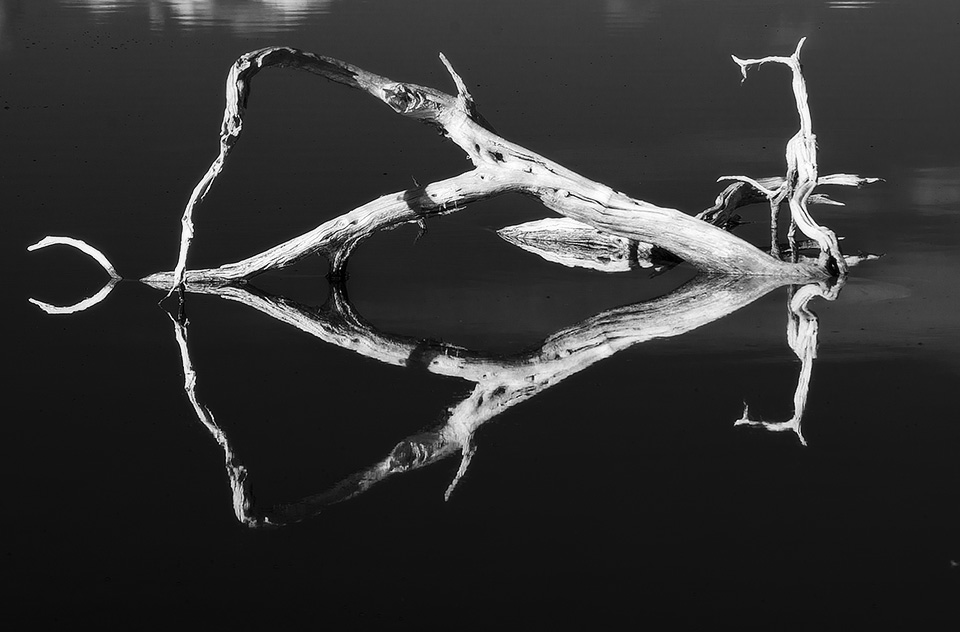 Above By Ren Theelen
Reflections of dead tree in lake.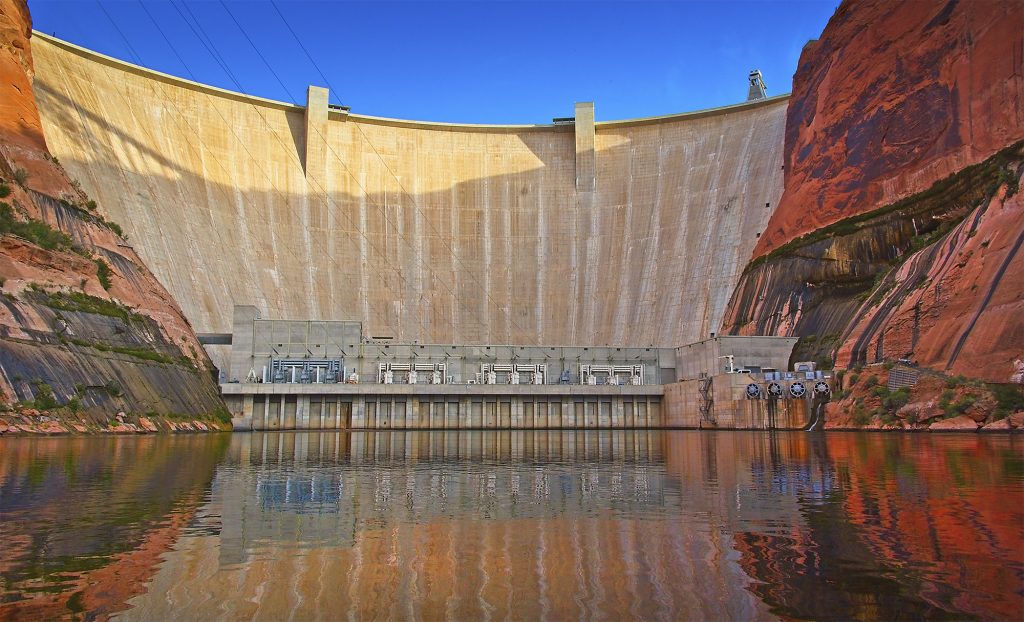 Above By: John Wood
Hi, First time post… I'm retired now. My past life included corporate photography, photo restorer, large format photo production & asset's freelance imaging.
This image was taken at the bottom of Glen Canyon Dam, at the start to a float trip on the Colorado river.
It was a camera club photo trip.