I'll tell you how the sun rose, —
"A ribbon at a time.
The steeples swam in amethyst,
The news like squirrels ran."
-Emily Dickinson
Sunrises reminds us that there is an opportunity to do better again. Each morning we greet is a fresh new start that begins with a bright-colored horizon, birds humming, dew slowly caressing leaves and a great sense of calmness.
I am  engulfed with so much appreciation  by the number of photos shared by our members who are one with us in savoring the beauty of landscapes.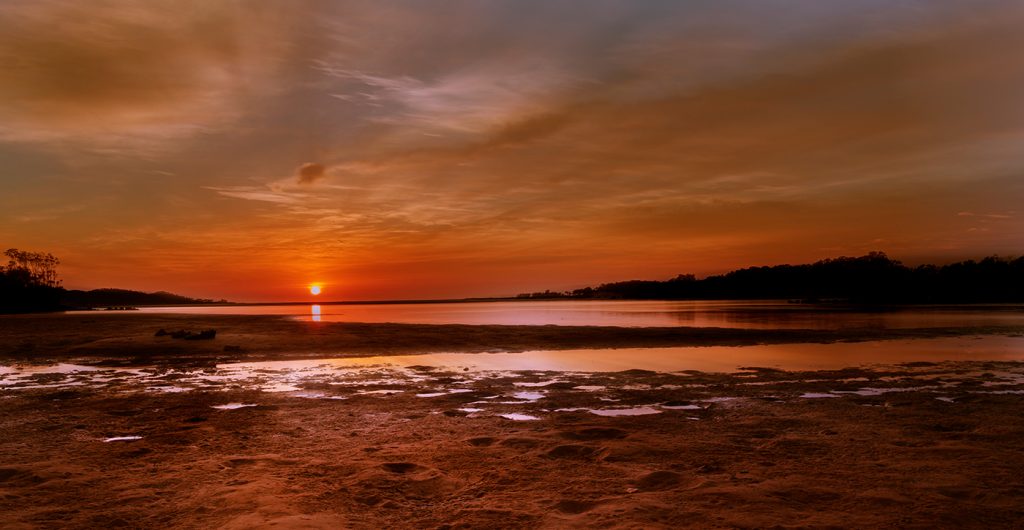 Above: Nambucca Sunrise – By Terry Robinson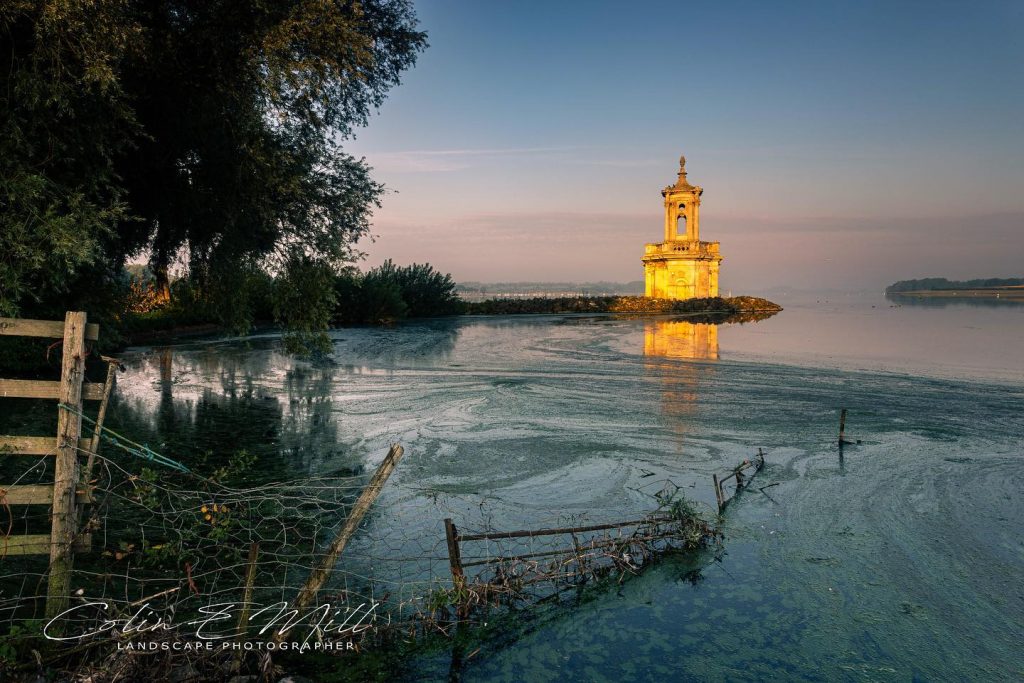 Above: Rutland Sunrise – By Colin Mill
I wasn't actually expecting to be up in time for sunrise on Tuesday morning but I was and the light of the rising sun reflecting off the rescued church on Rutland Water was a great reward for such an early start.
The sunrise itself wasn't much to speak of, you can probably see the layer of low cloud at the horizon which obscured the early sun but as the sun rose above the cloud and the hill behind me it bathed the already warm sandstone in this glorious golden light. It's a shame about the blue-green algae in the water as it spoils the reflection a little.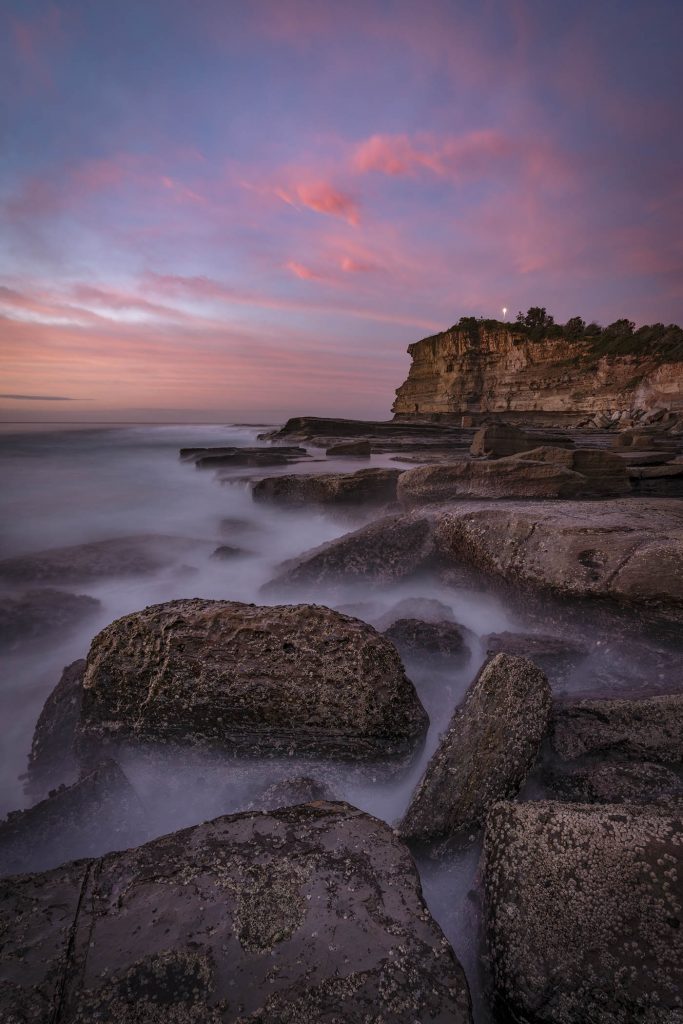 Above: Terrigal – By Steve McKenzie
Terrigal Skillion back in June. After a run of stunning skies in April, May and June, seems like we've had bluebird skies on the east coast for ever …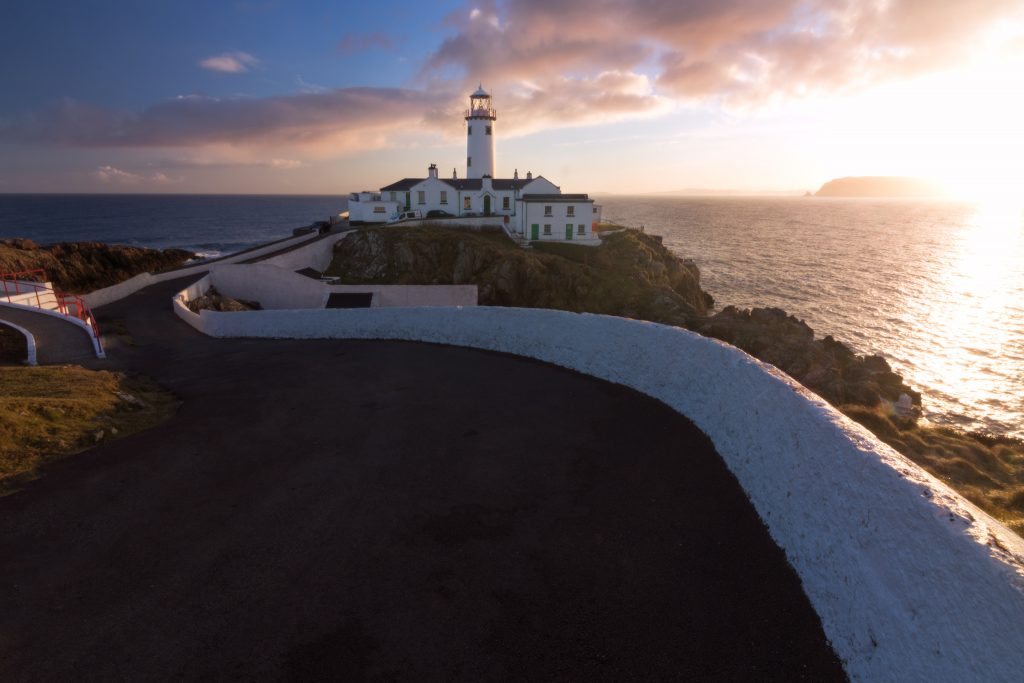 Above: Road To Fanad – By Brendan McAleer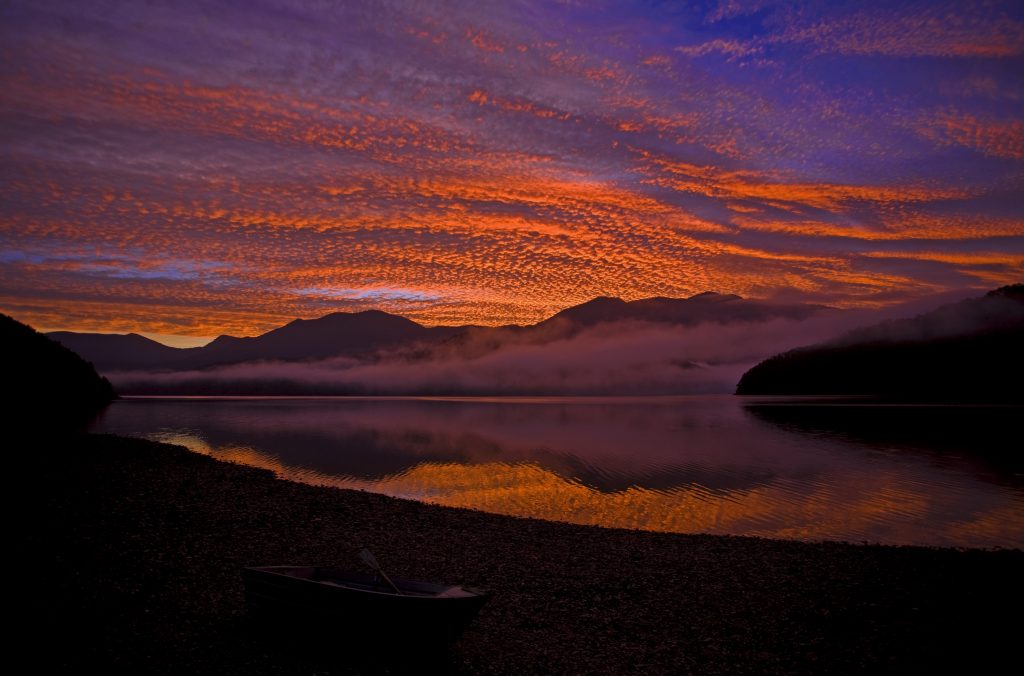 Above: World's End – By Daan Dehn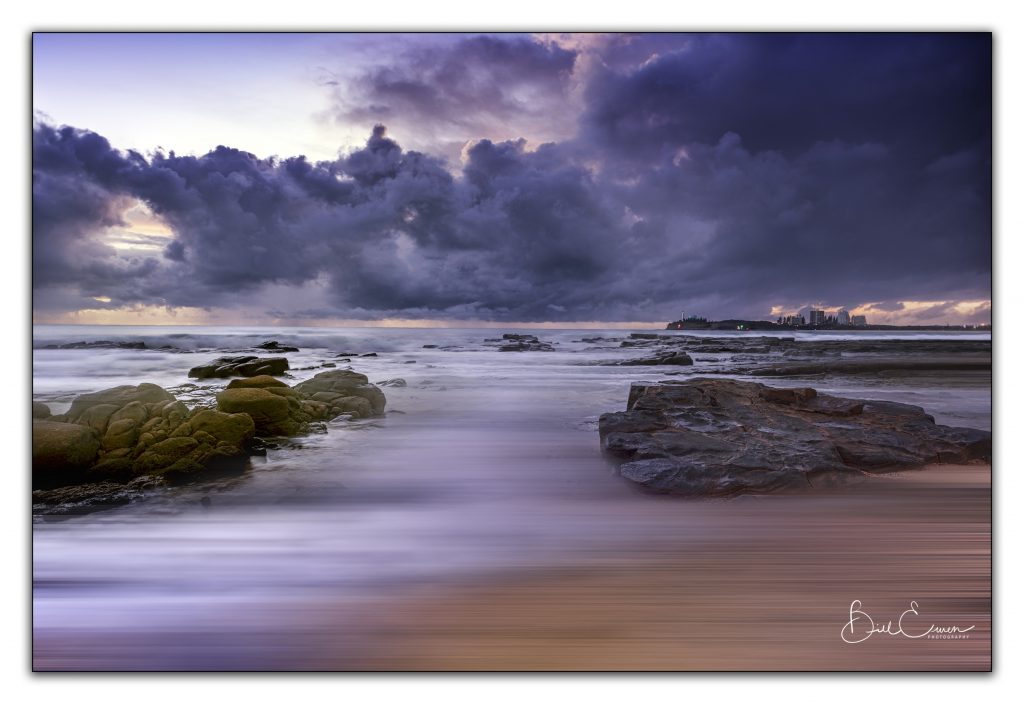 Above:Mooloolaba Storm – By Bill Ewen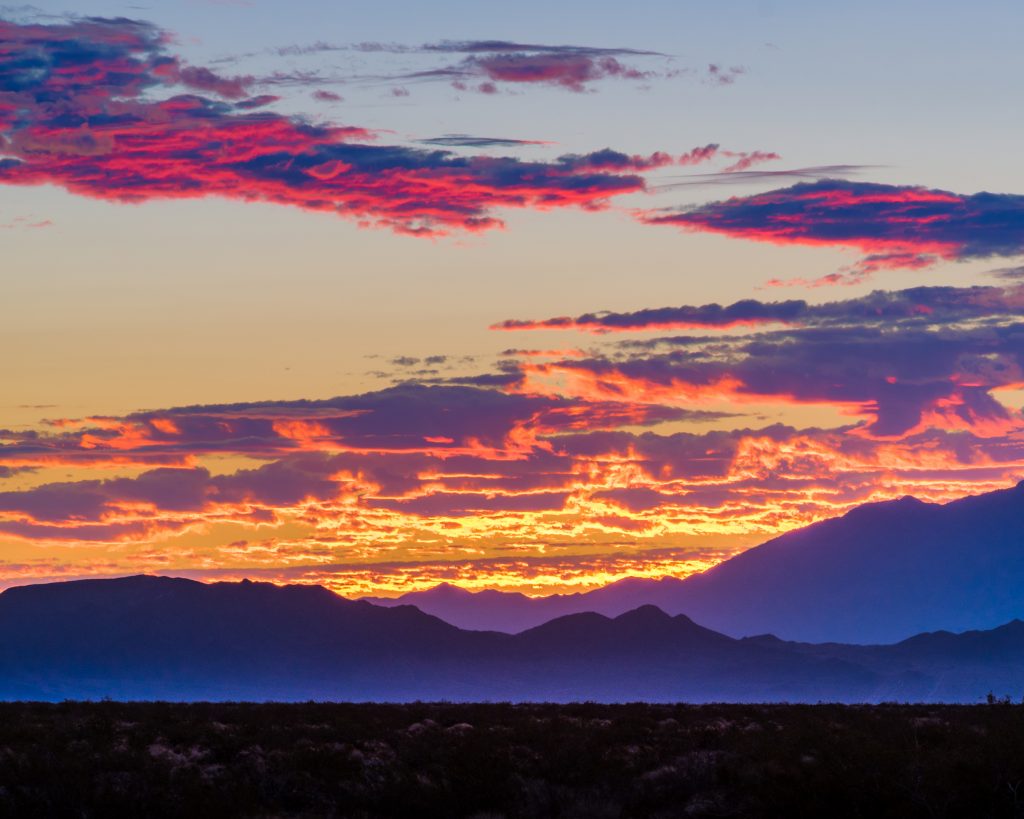 Above By : Kenneth Cabeen
Three miles east of Amboy, California, on Route 66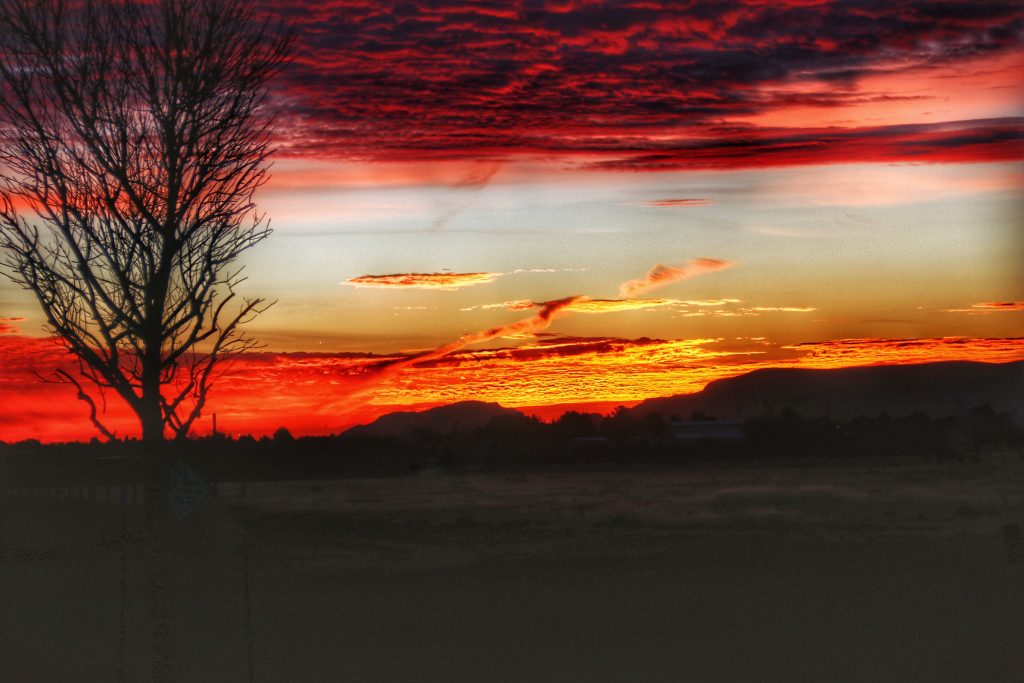 Above By Hans Brakob
This photo was taken in the high desert near Deming, New Mexico.

I might normally have slept right through this, but it was a cold morning and I wanted to get out and about to warm up.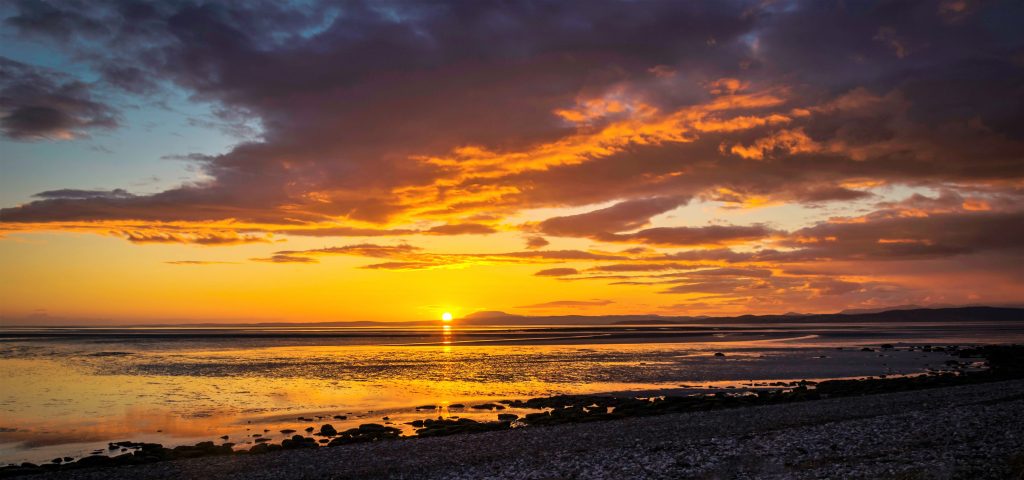 Above  By Vincent Spratling
This was taken looking over Morecambe Bay, Lancashire, England. I live live in Lancaster which is only a few miles away.
Above By Greg Maclin
Sunrise from the Fred W. Symmes Chapel ("Pretty Place") – YMCA Camp, Greenville, SC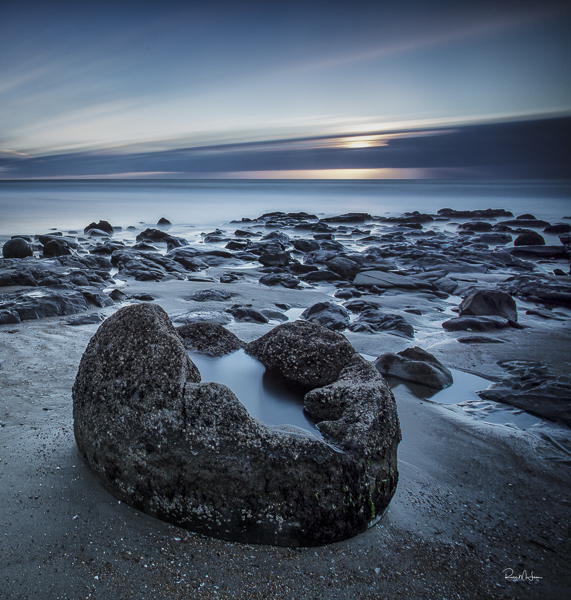 Above: Moeraki Morning- By Russ McLean
The Moeraki Boulders are one of the iconic sites in the South Island of New Zealand.
This is my take on them.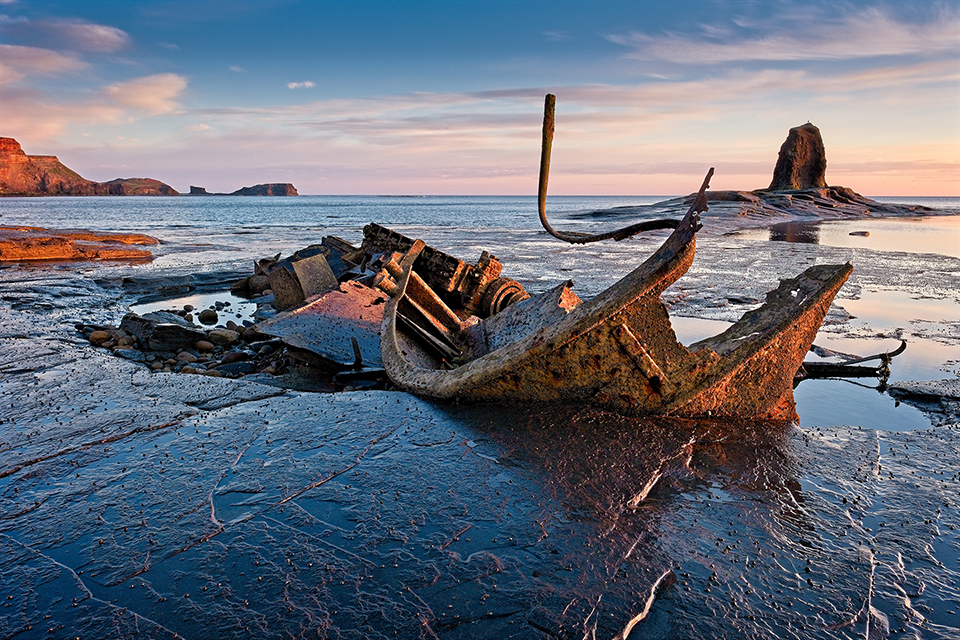 Above By Denis Sturman
Meanwhile back in the UK, another beautiful morning at Saltwick Bay.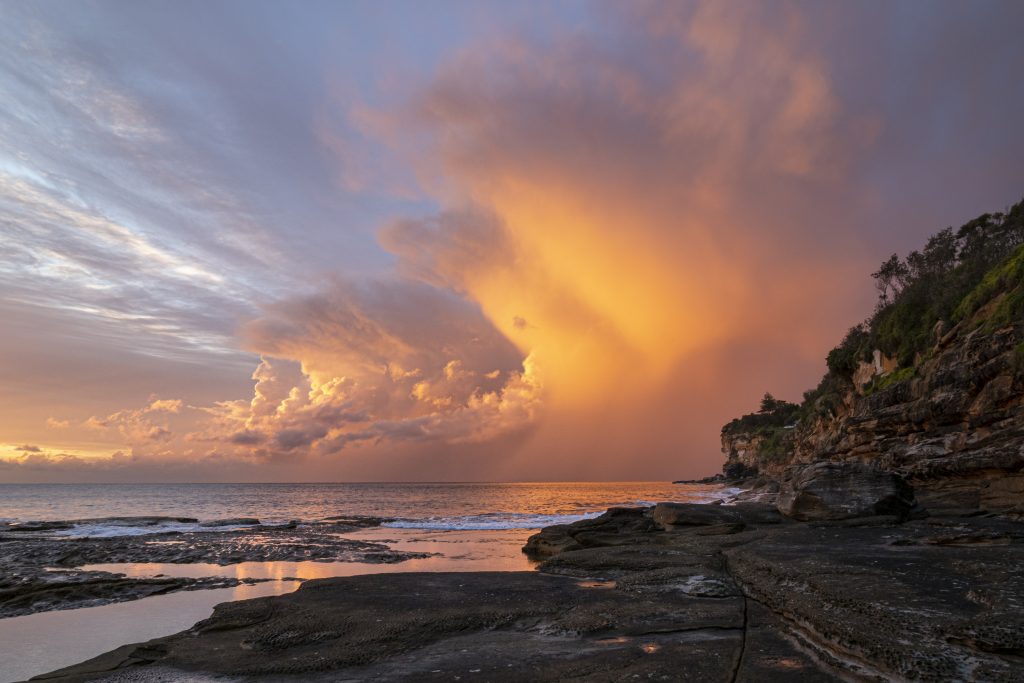 Above: Dee Why Morning Glow – By Neville ThorogoodHi everybody
This image was taken at Dee Why yesterday morning.
Shot on an Olympus OMD EM2 at 12mm F8 1/30
the image has only had the required std basic global adjustments in Lightroom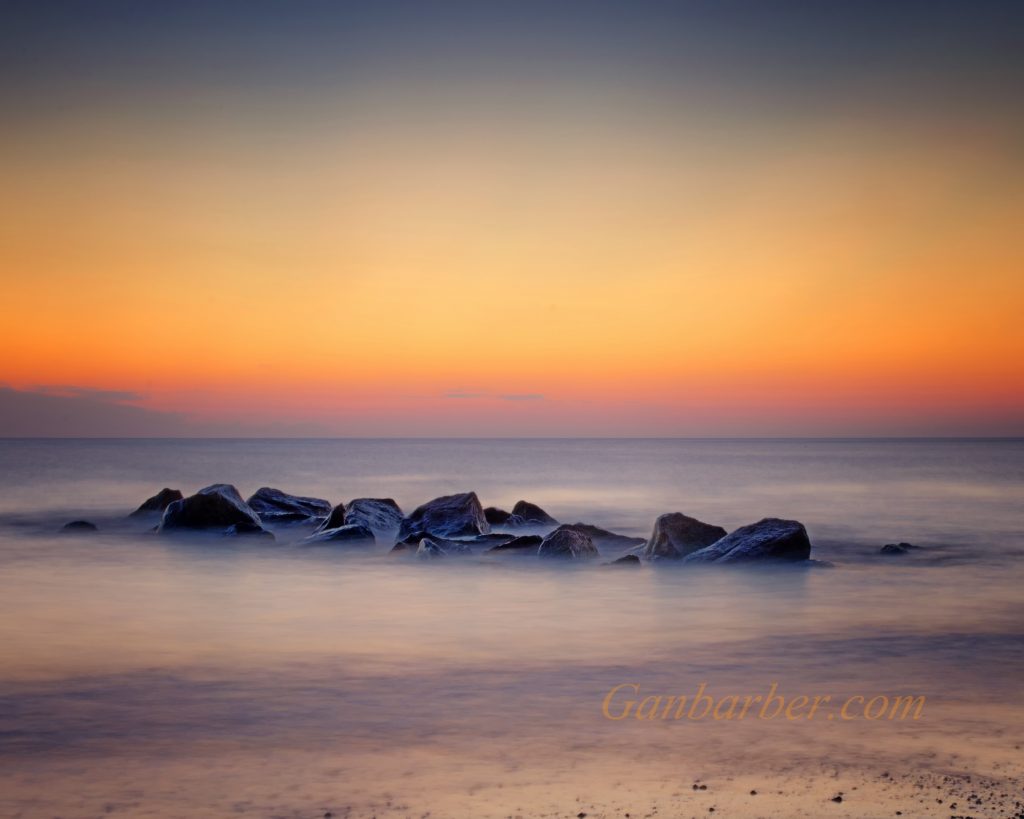 Above: Serenity – By Gan Barber
Taken on Sandwhich Beach, Massachusetts, USA with a Pentax K-5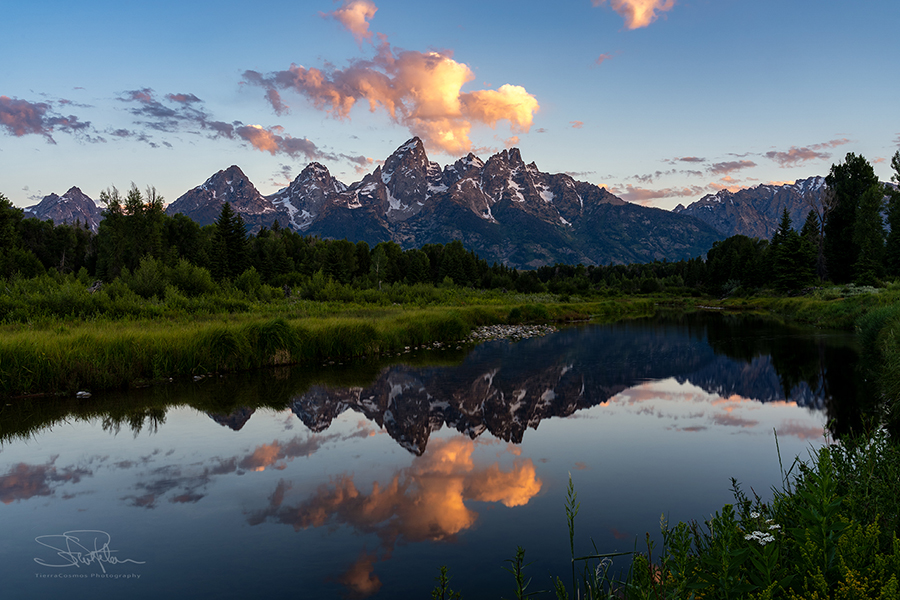 Above:  Schwabacher Sunrise – By Steve Peters
This was the sunrise view from Schwabacher Landing on the Snake River in Grand Teton National Park, Wyoming. Just a few minutes before this shot, three mother ducks and about 25 little ducklings swam out onto the river from the bank, completely wrecking the mirror-like stillness of the water with a thousand chaotic ripples! WTD! But fortunately they swam off to the left of the frame and eventually the water returned to its glassy calm. Whew! I worked my setup spot to make sure to get that clump of white wildflowers in the frame at bottom right. –Steve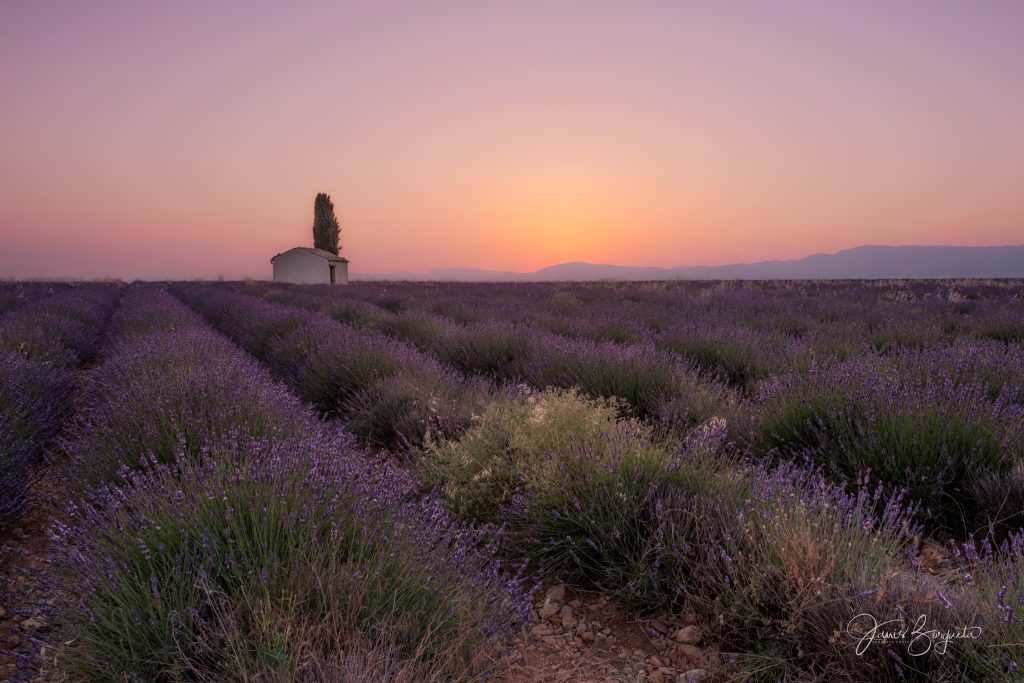 Above By Janis Borgueta
I shot this photo in the beautiful Lavender fields of Provence, France this July on a photo tour. I can still smell the scent of the flowers and hear the bees waking up to greet the day. Such a beautiful place to visit.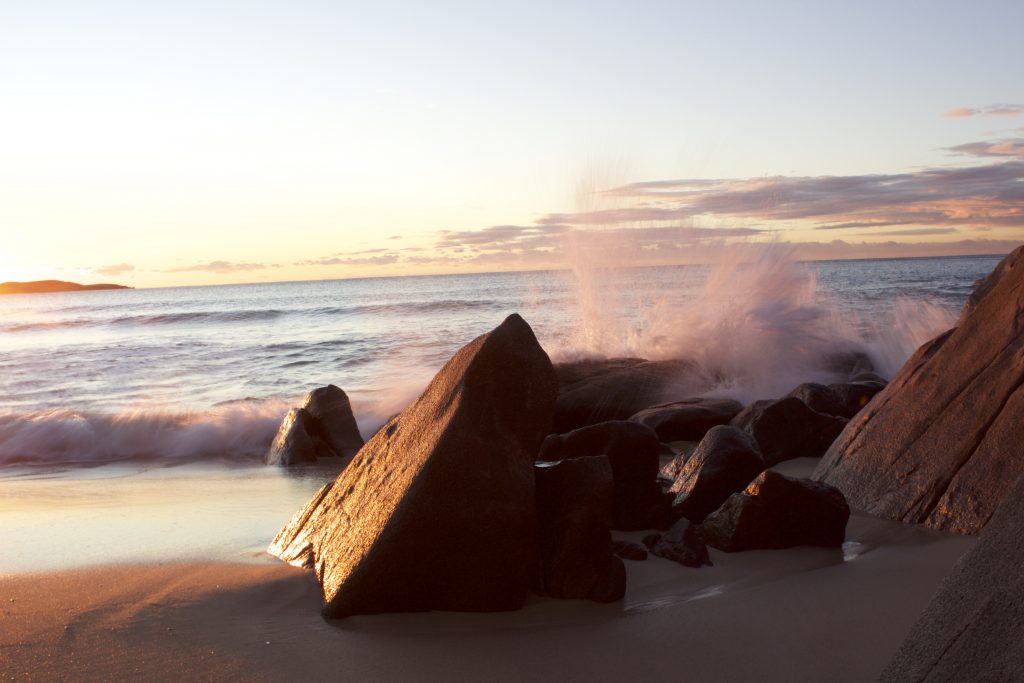 Above By Mary Coles
Taken with Canon 80D at Anna Bay, NSW Australia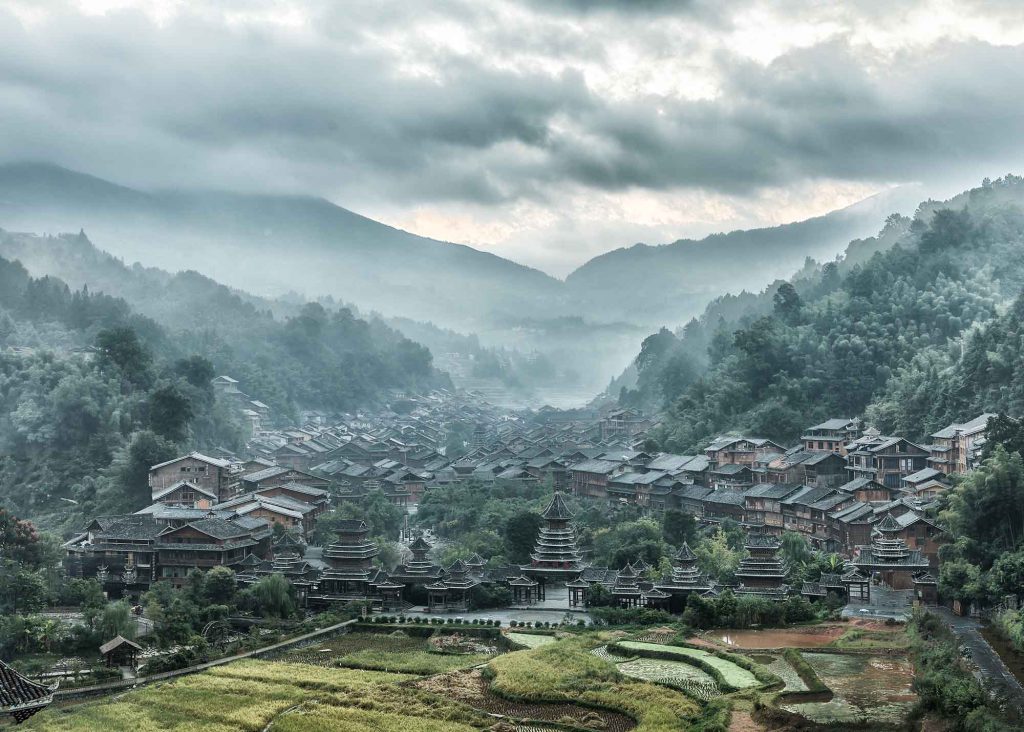 Above By Susan Moss
This is a misty morning sunrise in an old Dong Village Zhaozing,China, gorgeous old wooden buildings and pagodas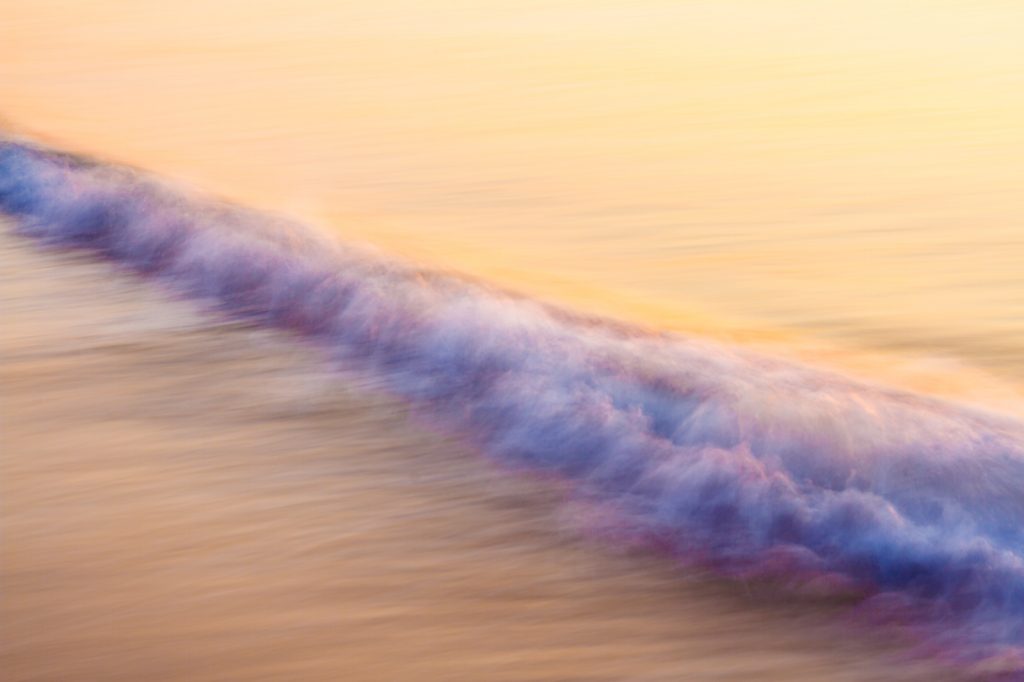 Above By Franciscode Castro
A small wave at the beach at sunrise, with some ICM… I find it relaxing for some reason.
Cheers!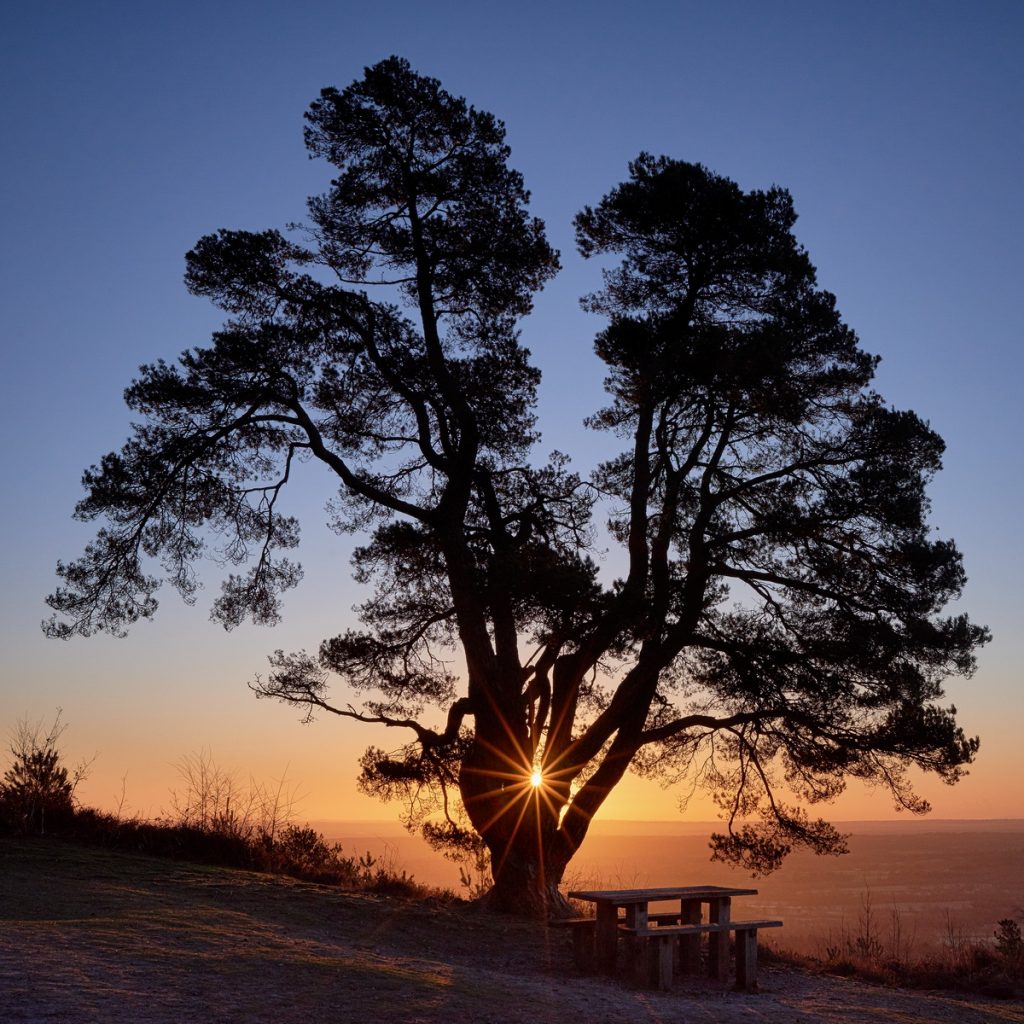 Above By Dominic Lester
A cold morning from December, but I love the flare…
Looking at it now, the boring foreground needs darkening.
Best, Dominic.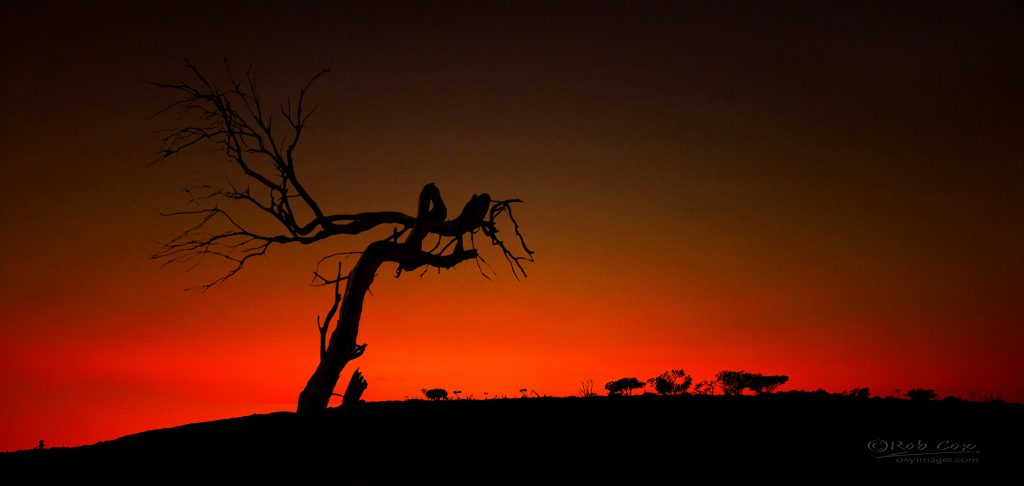 Above: Desert Dawn – By Rob Cox
Desert Dawn: Gabyon Station, The Murchison WA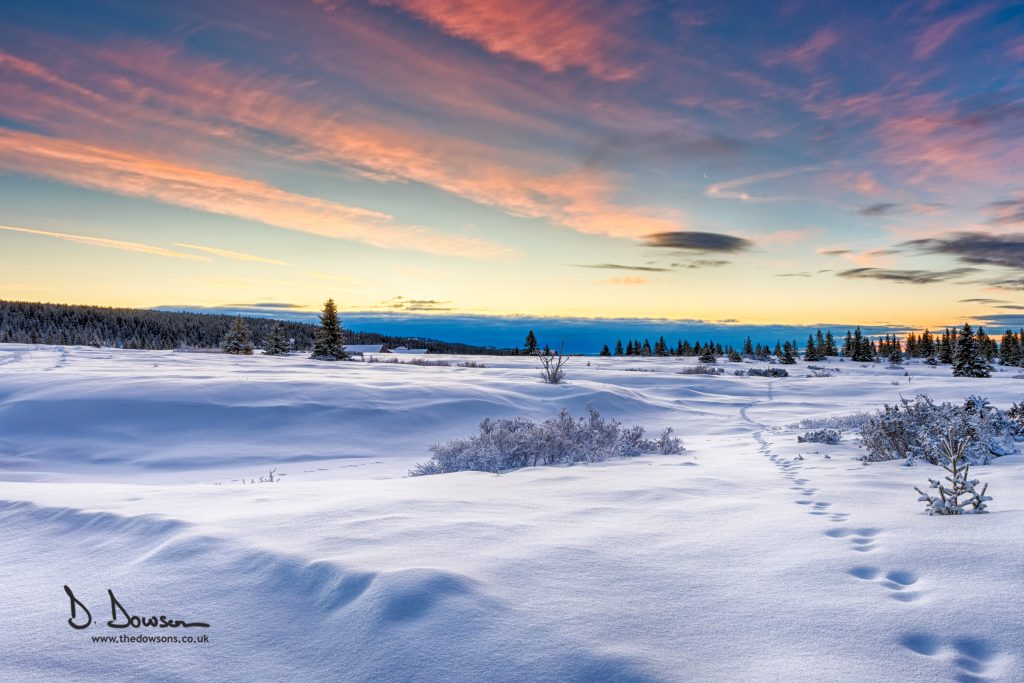 Above By Dave Dowson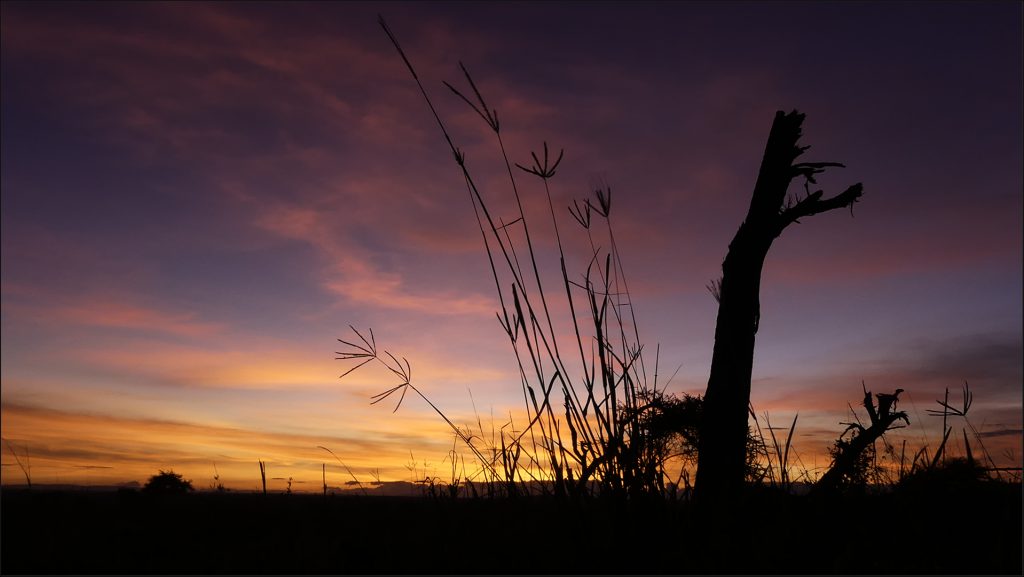 Above By Sandrie de Wet
Sunrise taken in Tanzania in the Serengeti National Park in May 2019.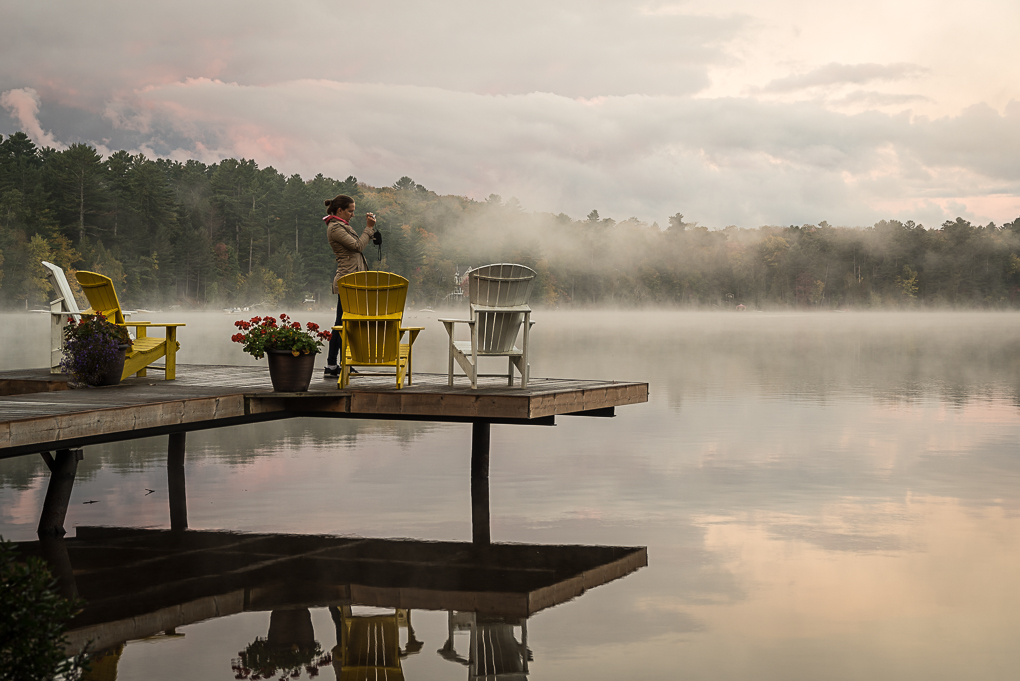 Above: Sunrise At Swallowdale – By Daniel Volman
Location is one of the many lakes near Algonquin Park in Ontario, Canada. I have several frames from different perspectives of the dock and "Muskoka Chairs" as we call them projecting out but wonder what you think of including people. Photo shot with my Pentax K1, 1/6 sec @ f8, 63 mm, ISO 200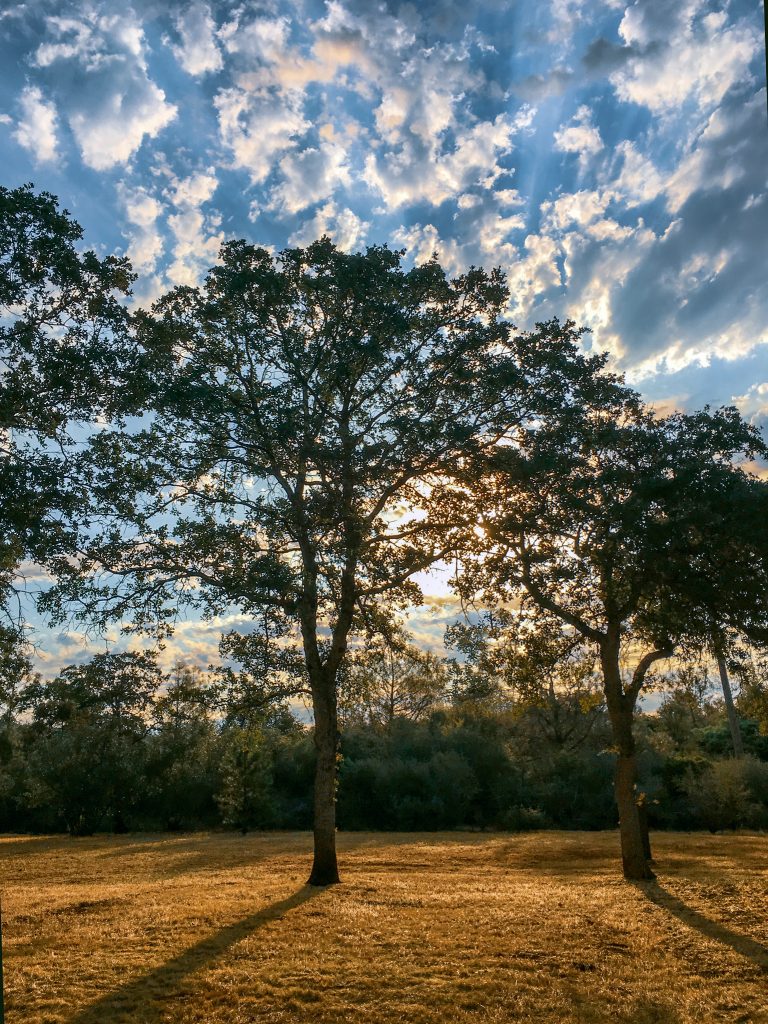 Above: Morning Light – By Belinda Davis
I don't do a lot of sunrise photos, but this is one I took with my iPhone. I remember seeing the sun rays beaming up to the clouds, it was such a majestic sight to see.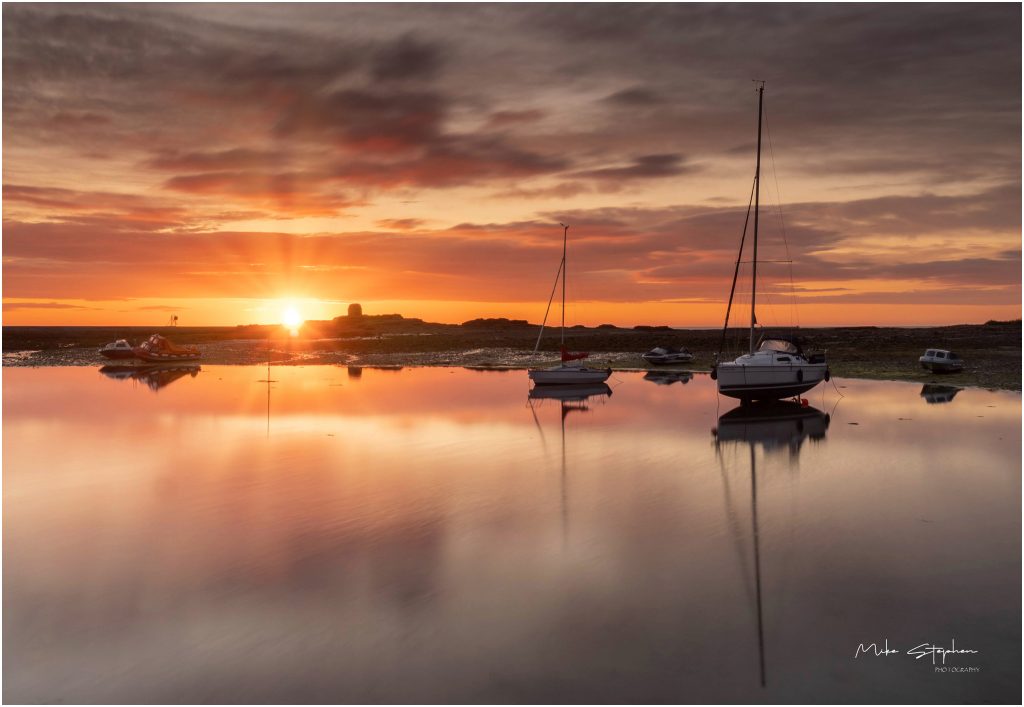 Above: Seahouses –  By Mike Stephen
This sunrise was taken on a recent holiday trip to Seahouses, a wee coastal town in Northumberland

Sony a6300 + Sony Zeiss 16-70
Nisi 6 stop ND, Nisi 0.9 Reverse GND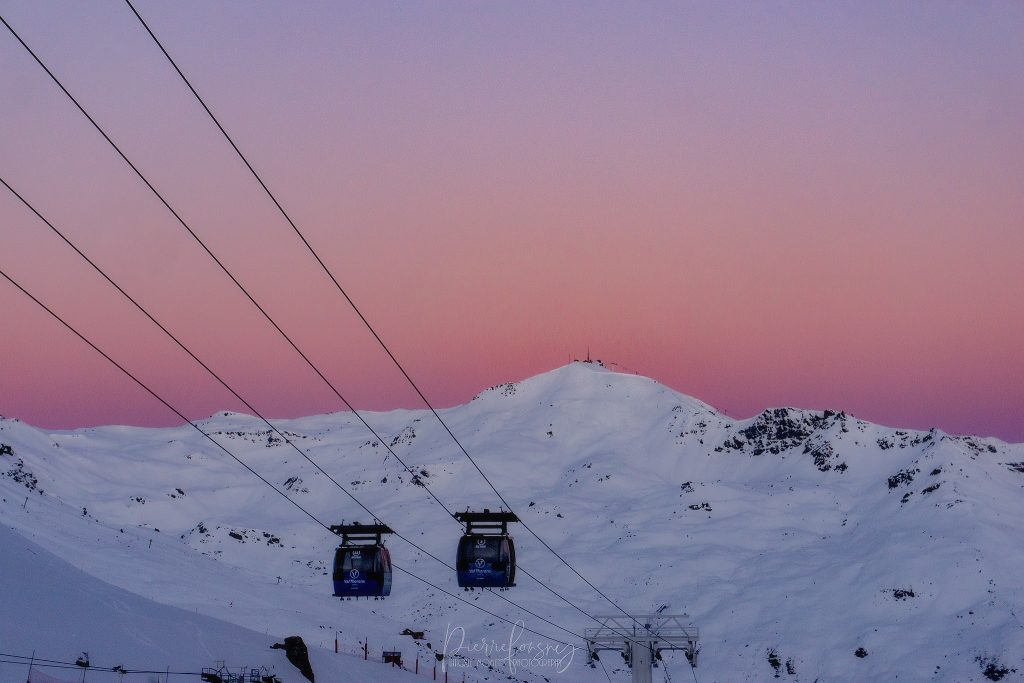 Above: Val Thorens – By Pierre Fonsny
Val Thorens is located at 2300 m in Savoie France. It is 6:30 am .The photo shows the retreat of the night, just before the sun starts illuminating the mountain in the background.
Sony 6000 ISO 640 , EPZ 16-50 @ 50 mm , f 5.6 , 1/200 s
Photo adjusted with Lr then finalised with Ps.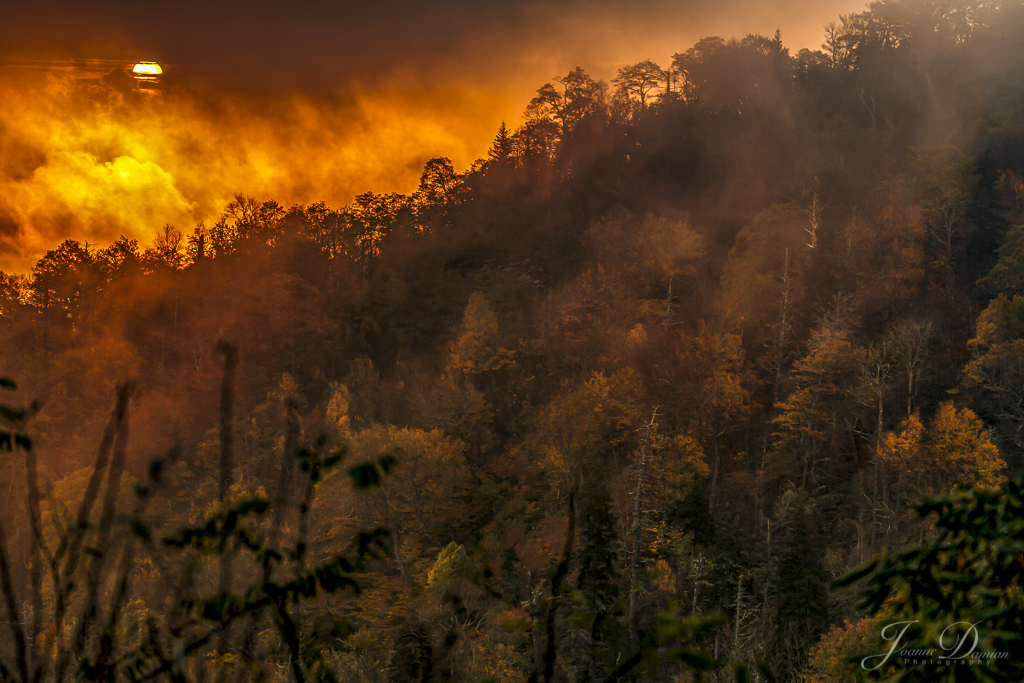 Above By  Joanne Damian
I was at Pisgah Forest last year and went out to capture a sunrise. We were all facing the opposite way of the picture I have attached, waiting for the sun to rise and light up the mountain, we turned around and saw this behind us. The sky was on fire with color. very little processing done to this image. Canon 5D Mark 3, 1/80 second, f5, 100mm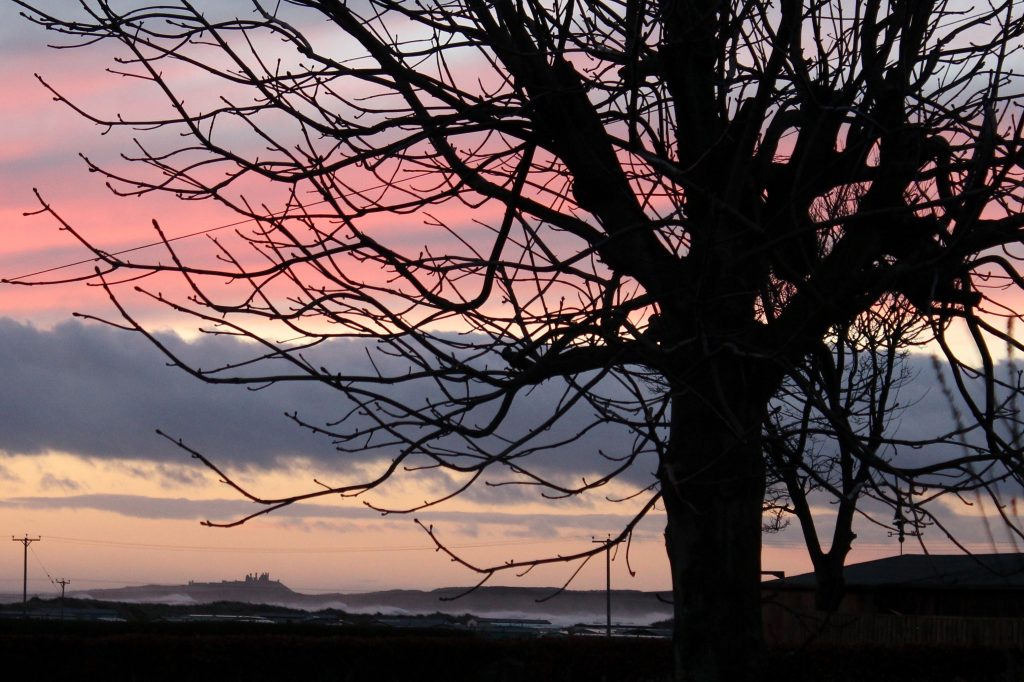 Above By Susan Dawson
This was the view form my last house at Beadnell in Northumberland – www.susanpics.com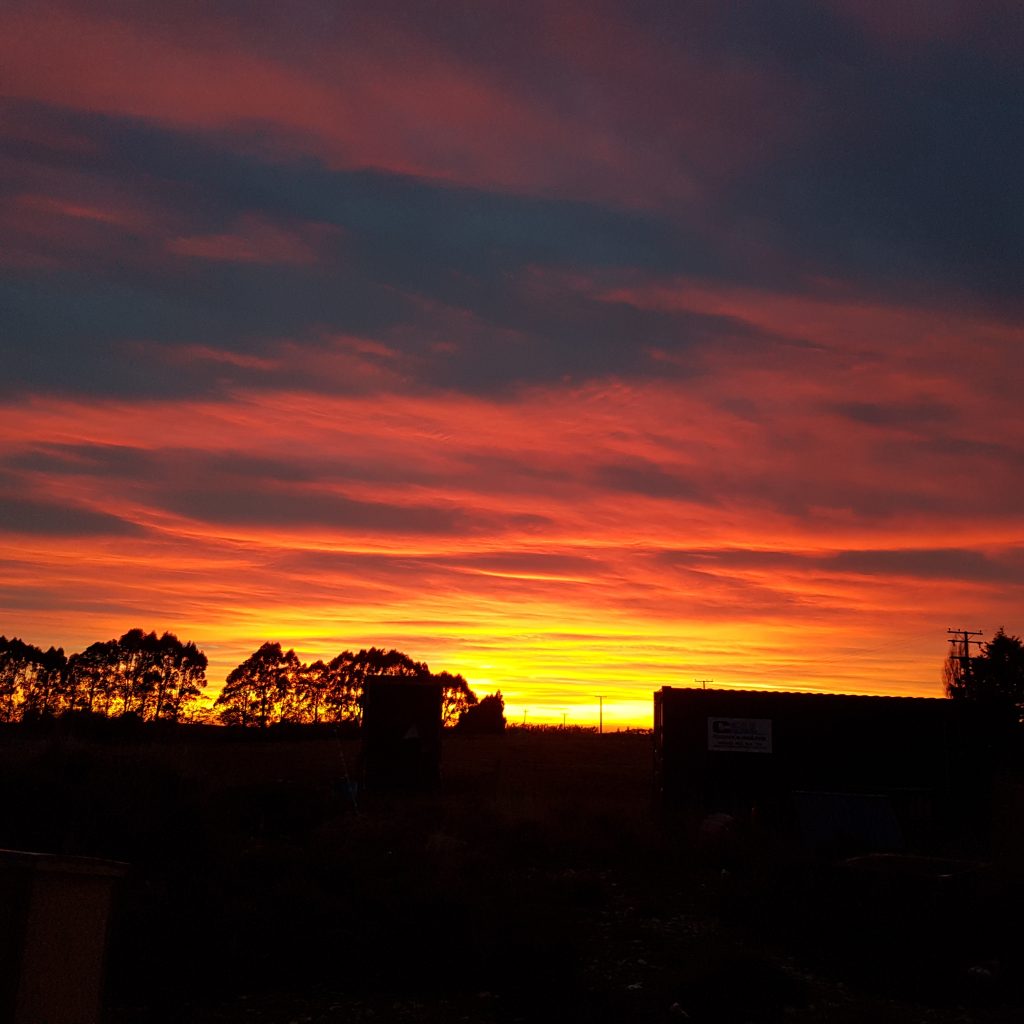 Above By Elizabeth Prentice
Leaving for work on the East Coast of the beautiful SouthIsland of New Zealand
That's my shed and horsetruck
Taken with an S8. Was going to fast to grab a cameta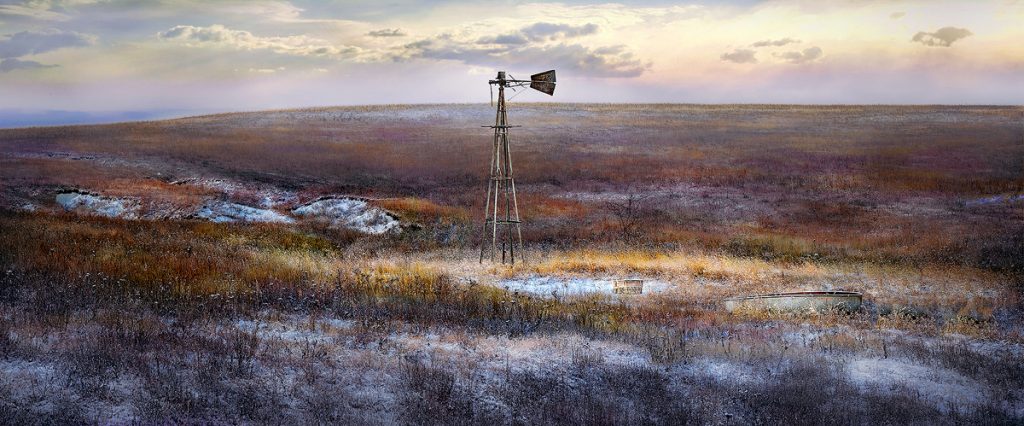 Above By David Zlotky
I captured this image on Christmas Eve morning several years ago, after we had a light dusting of snow overnight. I used my Canon 1DS MK3 and took a series of shots with the intention of stripping them together to make the pano. format image that would have a high degree of resolution for large prints. This location is in the Flint Hills of Kansas, USA. I live within about 30 miles of this location.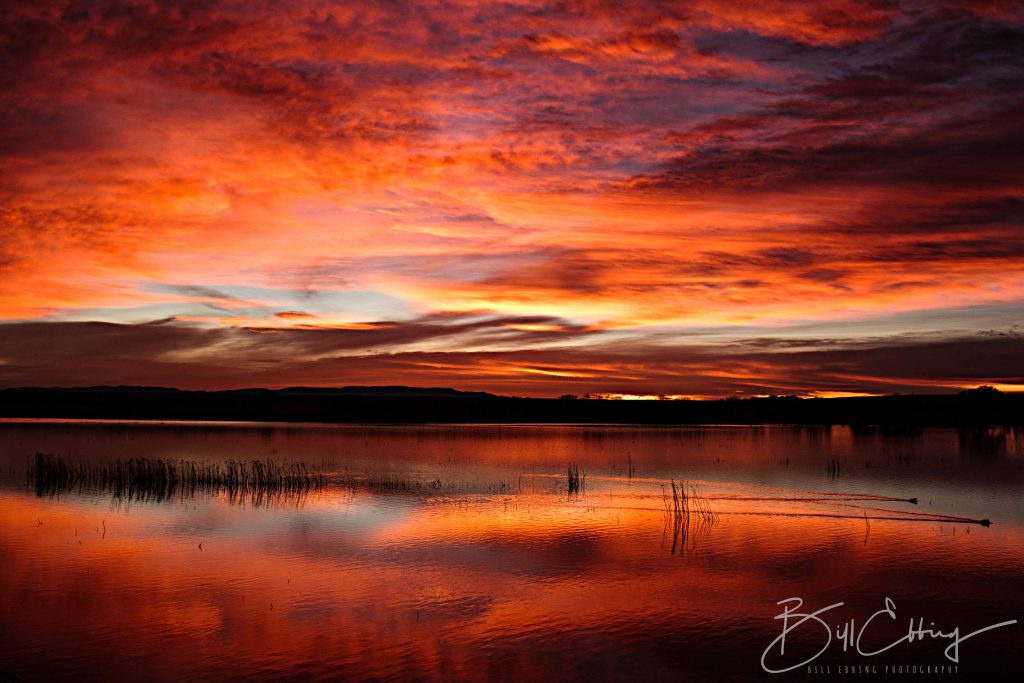 Above By William Ebbing
Sunrise at the Bosque Del Appache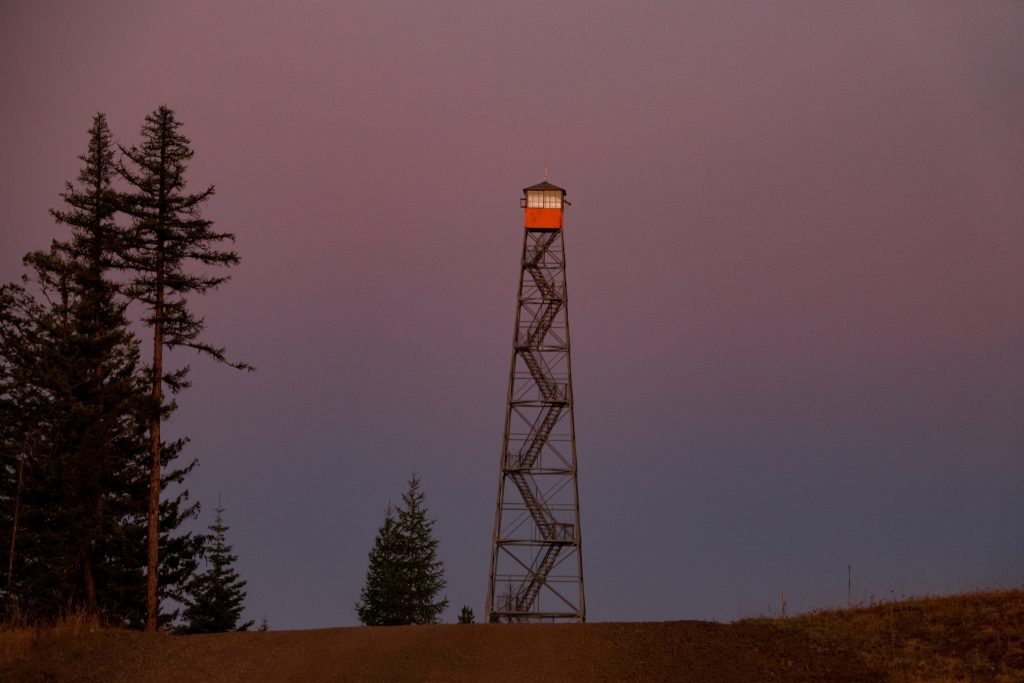 Above: Clearwater Lookout Tower – By Dotty Scott
Took this image at sunrise over Labor Day weekend in the mountains in Eastern Washington, USA It is Clearwater Lookout Tower – an old fire lookout that is no longer used.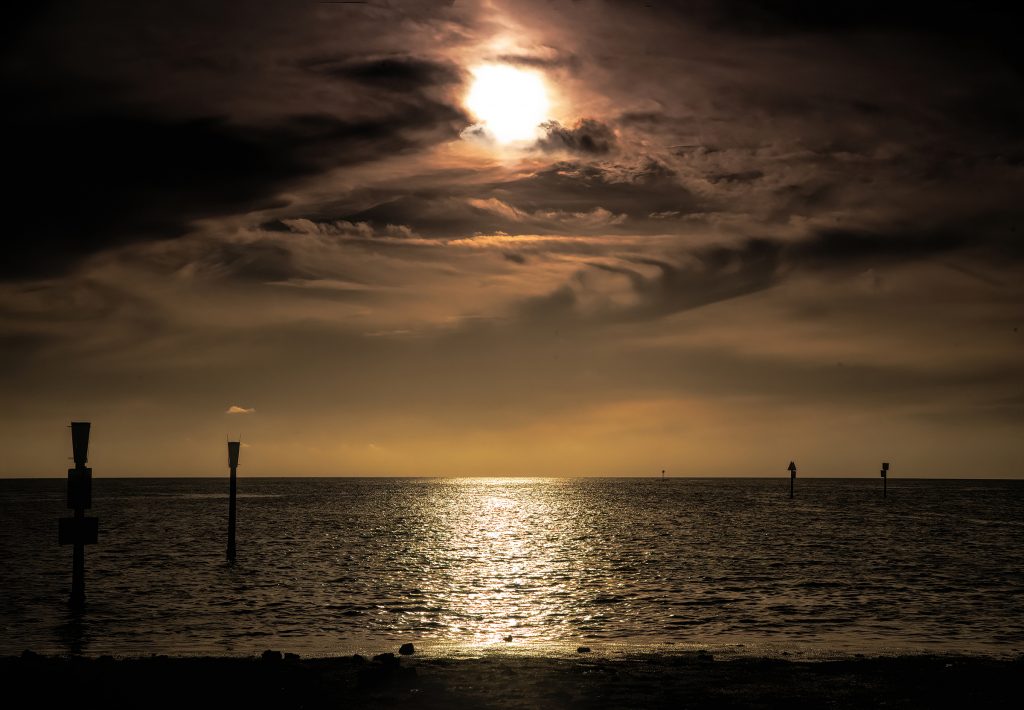 Above: Golden Glow –  By Donald Kuhnle
The sunsets where I live are unobstructed and gorgeous. Florida is known for the fantastic sunrises and sunsets. This one is at Hudson Beach.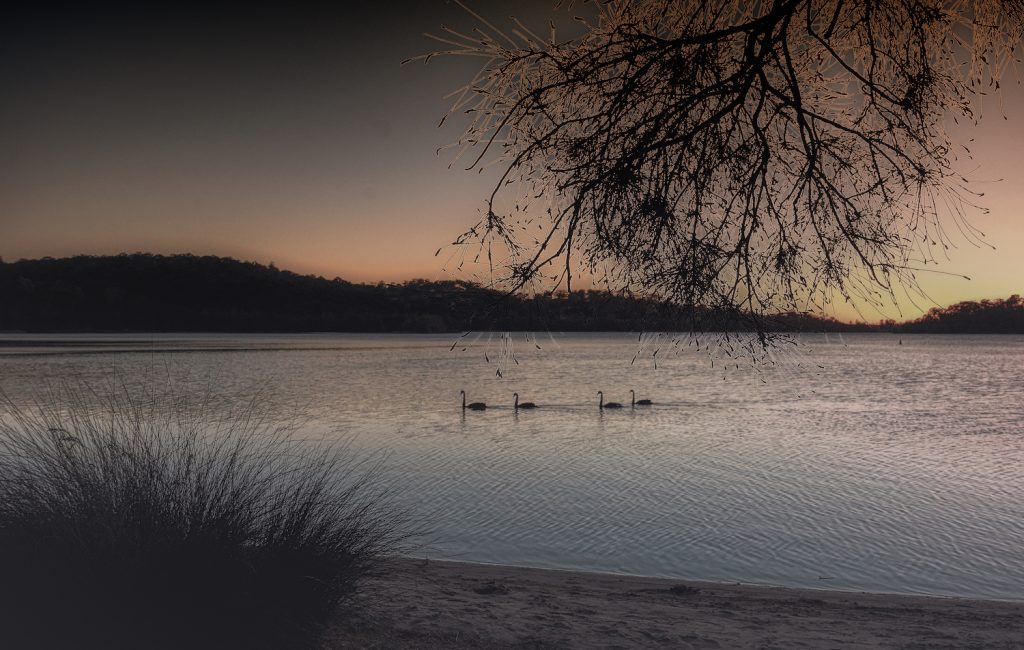 Above: Swans on Narrabeen Lagoon – By Franz Scheurer
Taken with Leica SL + Super Vario-Elmar 16-35mm at ISO 6,500 raw file processed in Capture One Pro 12 and finished in Photoshop using the Luminosity panel.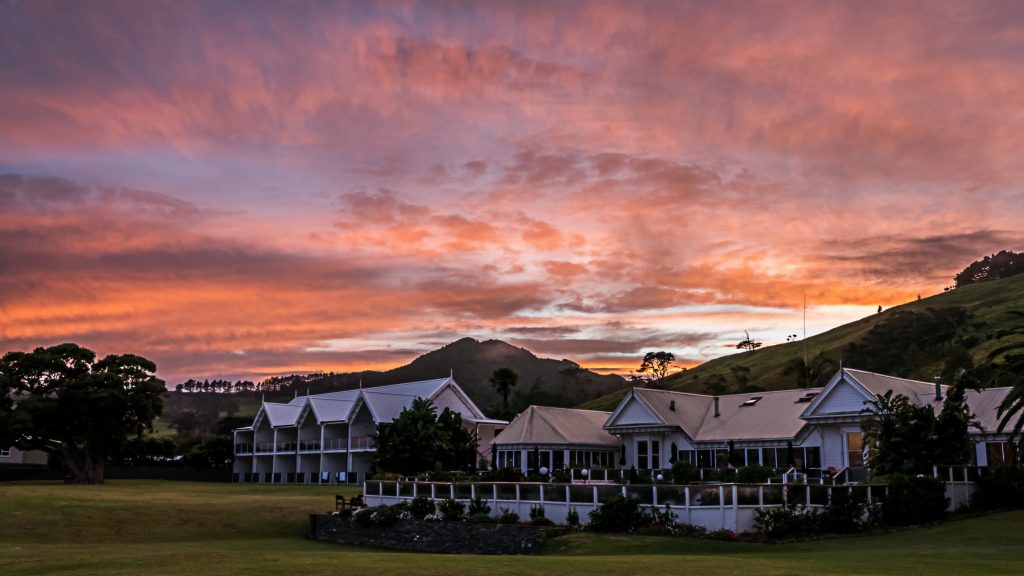 Above By Derek Kelsey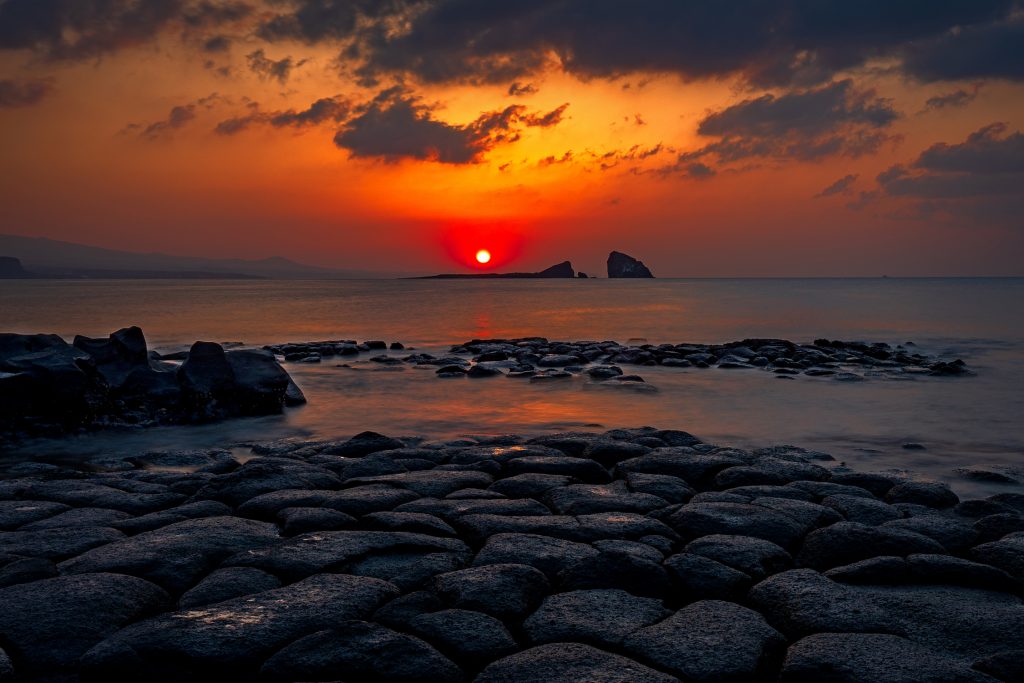 Above By Yong Won Kim
Sunrise at Sagye Beach on Jeju Island, Korea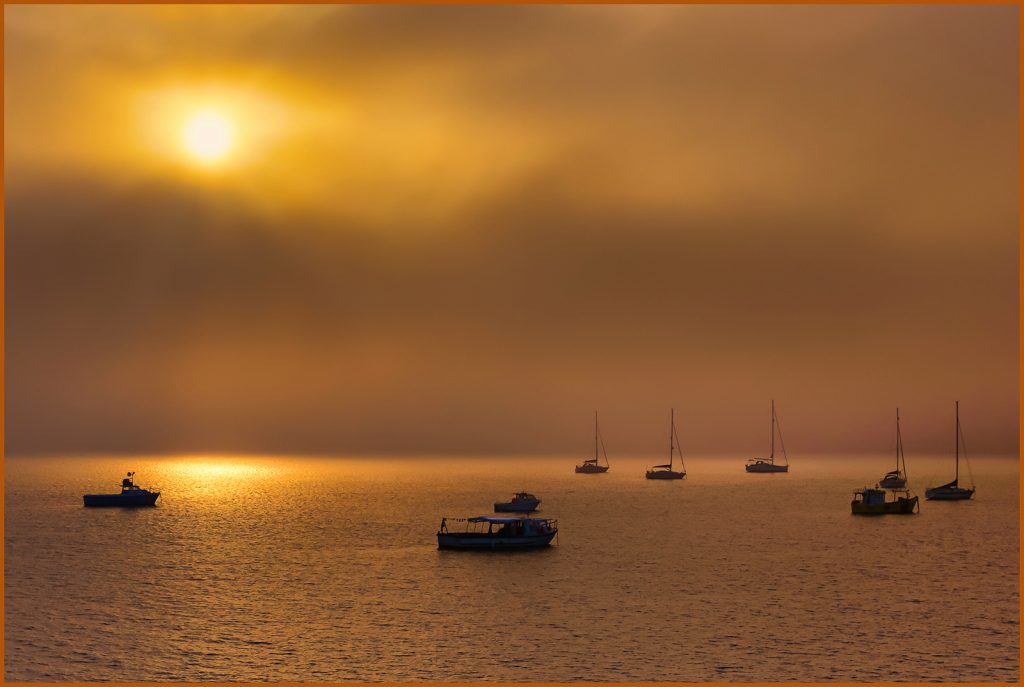 Above:Sea Mist in Cardigan Bay – By Geoffrey Kingston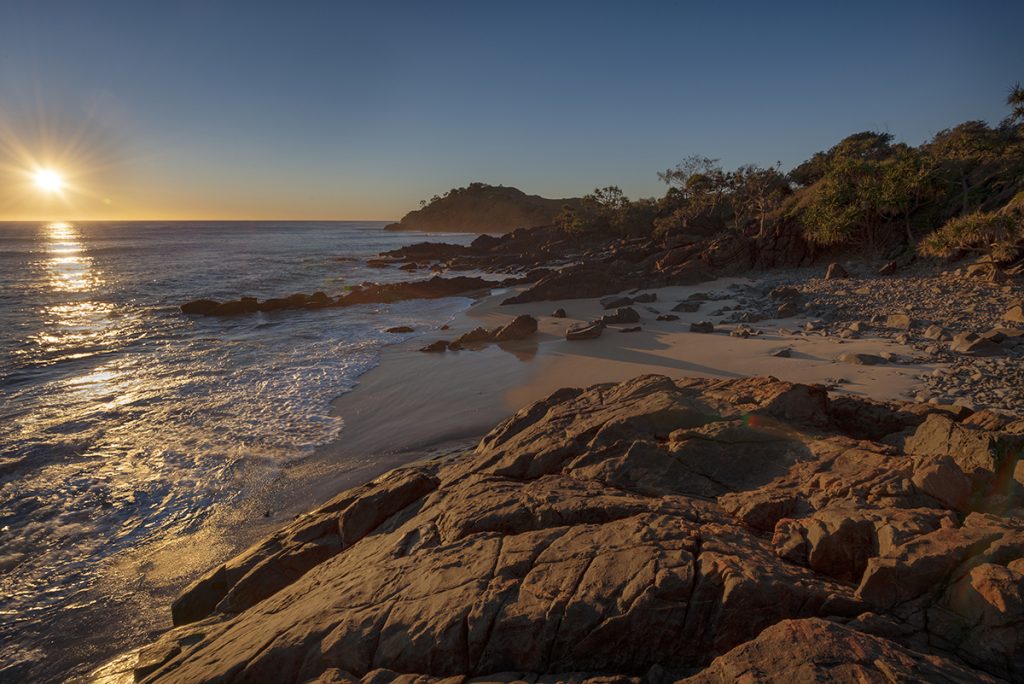 Above By Colin Grainger
Sunrise at Norris Heads, Cabarita Beach, Nortjern NSW, Australia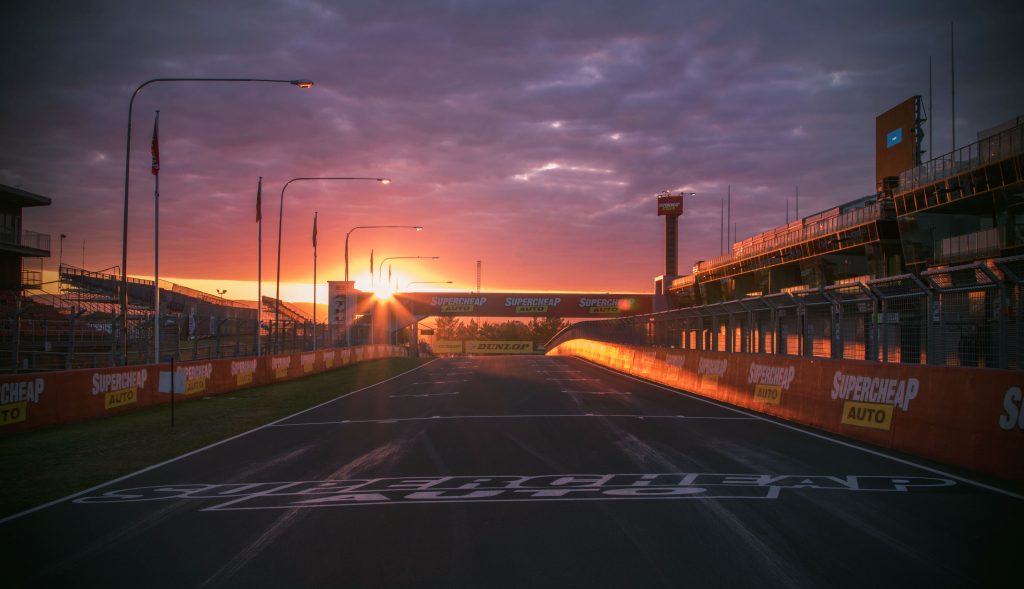 Above: Bathurst – By Andy Lumb
The morning of the great race a few years ago, the clouds opened up for one brief, glorious moment.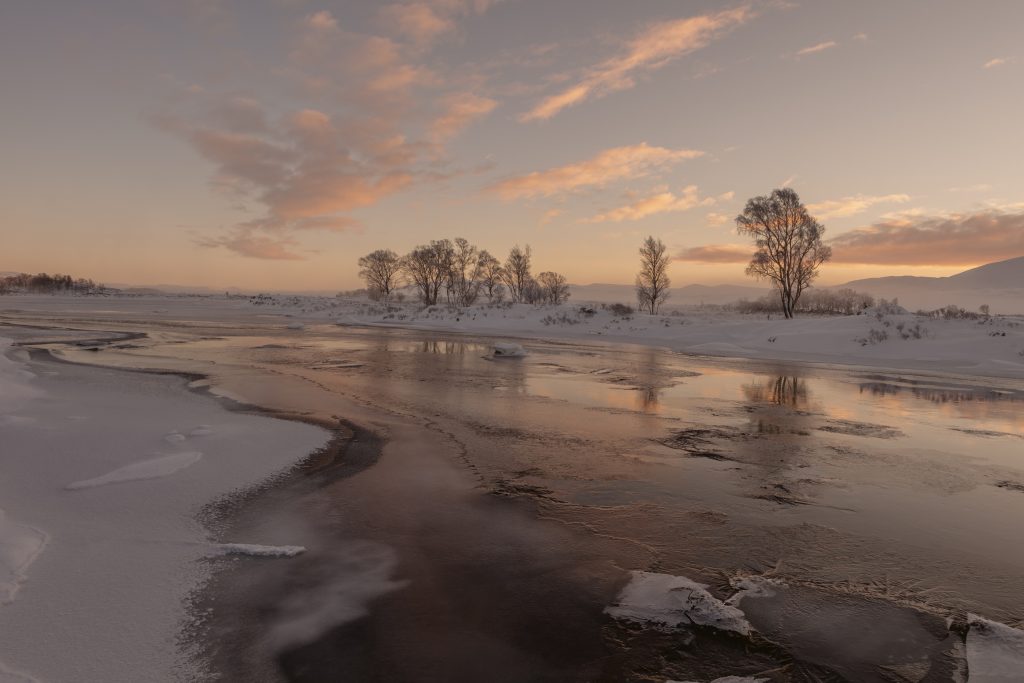 Above By Derek Bell-Jack
Drove north to glencoe for this winter sunrise a couple of years ago.stopped at rannoch moor with the fresh drop of snow from the previous evening,despite the cold,we were rewarded with this beautiful sunrise coming up for us to enjoy.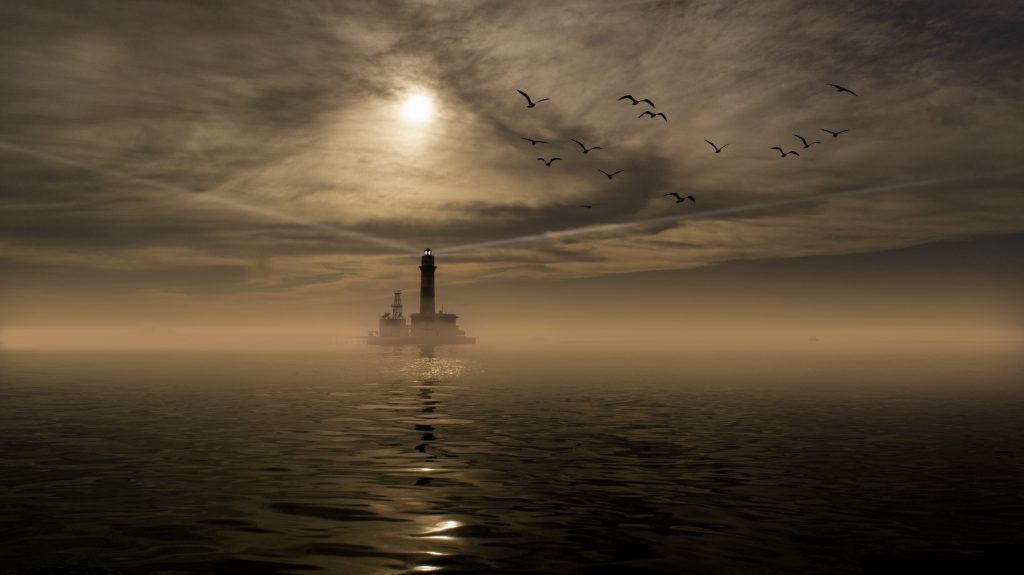 Above By Remo Bertani
Picture taken last winter around 8 o'clock a.m. in the Red Sea at Deadalus Lighthouse. The atmosphere was unreal but changed rapidly. Canon G7 X MkII with scuba diving casing.
Remo Bertani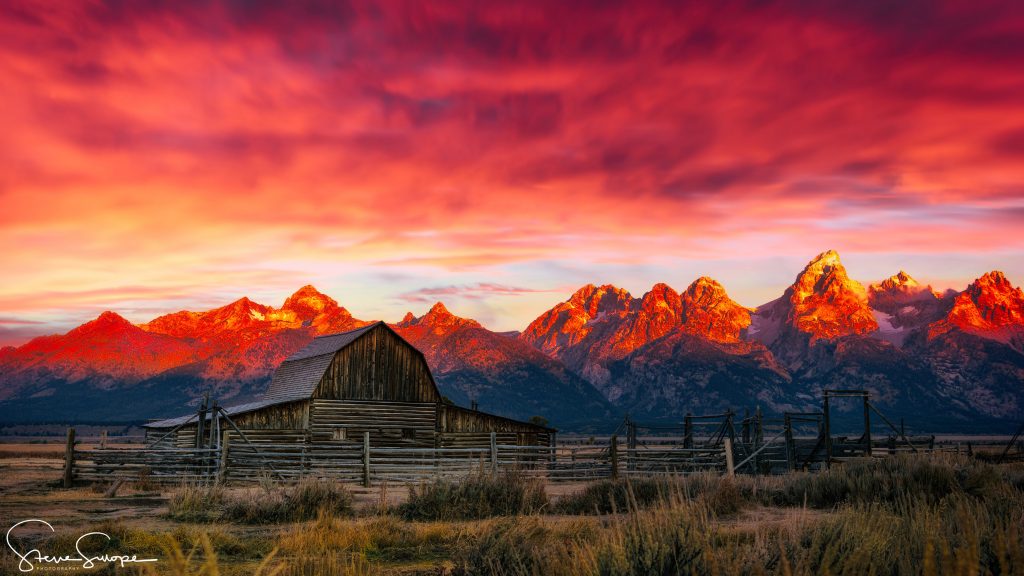 Above: Mornmon Row – By Steve Swope
Sunrise on Mormon Row barn, Grand Teton National Park
Arrived at approximately 5:30 AM, already about 50 photographers waiting for the sun to rise, temperature near 20 degrees F. Waited almost two hours for this shot, 5 brackets, and one, 1 or 2 second exposure, can't remember, for the sky. Using Nikon D850, Nikkor 24-70mm 2.8 VR, ISO 100, 1/60 for exposure and +2 +1 -1 -2 brackets. Second camera, again Nikon850 and 70-200mm 2.8, all same exposures for different composition. All at once the sky just lit up.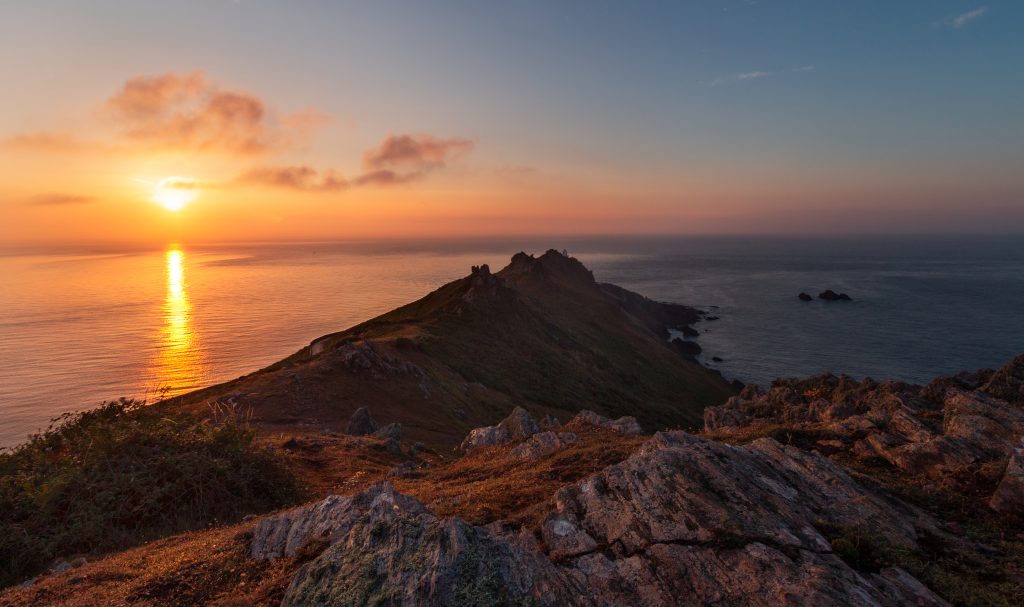 Above By Andy Elliott
Sunrise at Start Point (England). I had to get up early for this one, luckily not far from where I live. This is a blend of 2 exposures.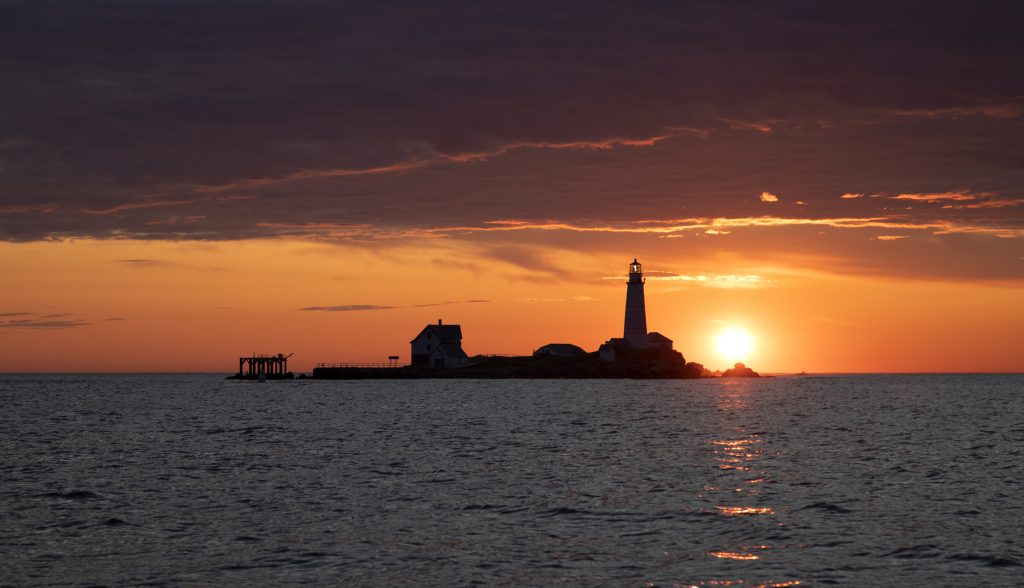 Above By Jan Risser
Boston Light at sunrise – from a small boat out of Boston Harbor late August, 2019. One exposure (rocking boat!)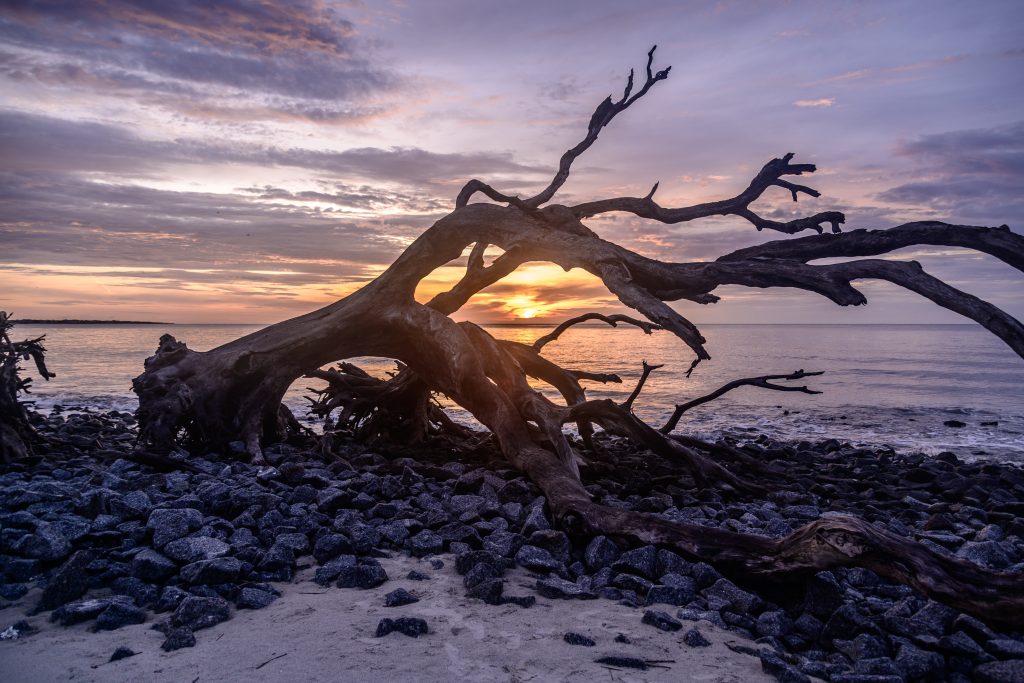 Above By Barry Pack
Took this on the coast of Georgia USA at Jekyll Island. Worth getting up for.

Barry Pack on instagram @barrypack @brandkcphotography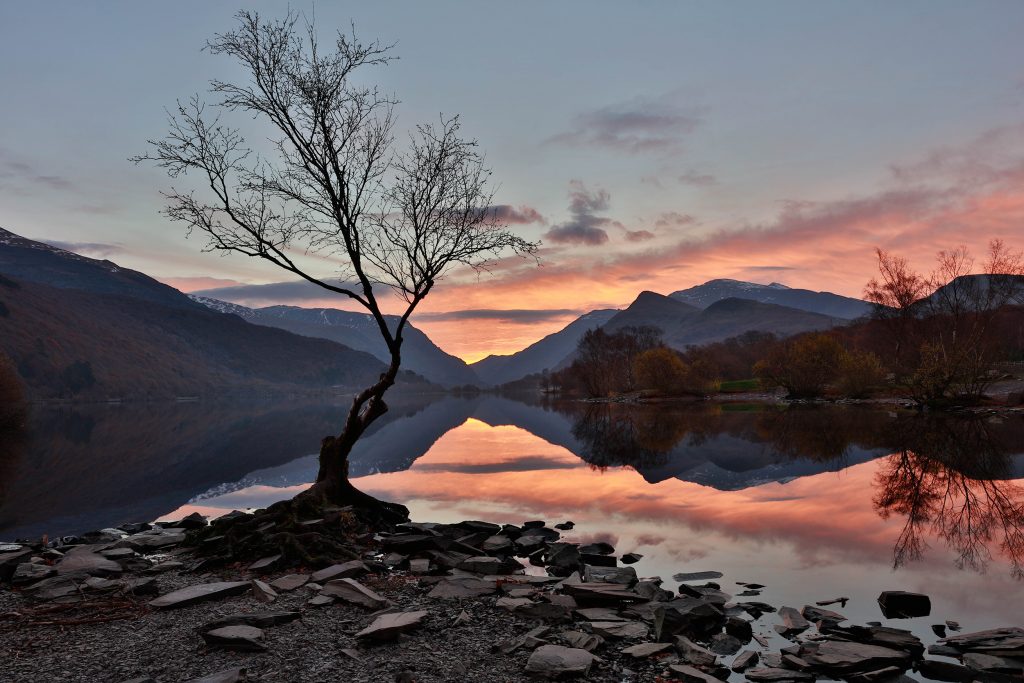 Above: The Lone Tree – By Ian Thomas
Hi there, this image was taken at Llyn Padarn Llanberis in the Snowdon National Park North Wales uk.
Temperature was just 2 degrees celsius but luckily no wind.

Was using the Canon 5d sr and 24-70mm f/2.8 @24mm iso100 but can't remember the shutter speed.
I keep making the 142 mile journey to photograph this tree at sunrise in the hope of getting a better/more dramatic shot but so far no luck. This image was taken on the 8th Feb at silly'oclock and I hadn't even had a cup of coffee, something that really bothers me.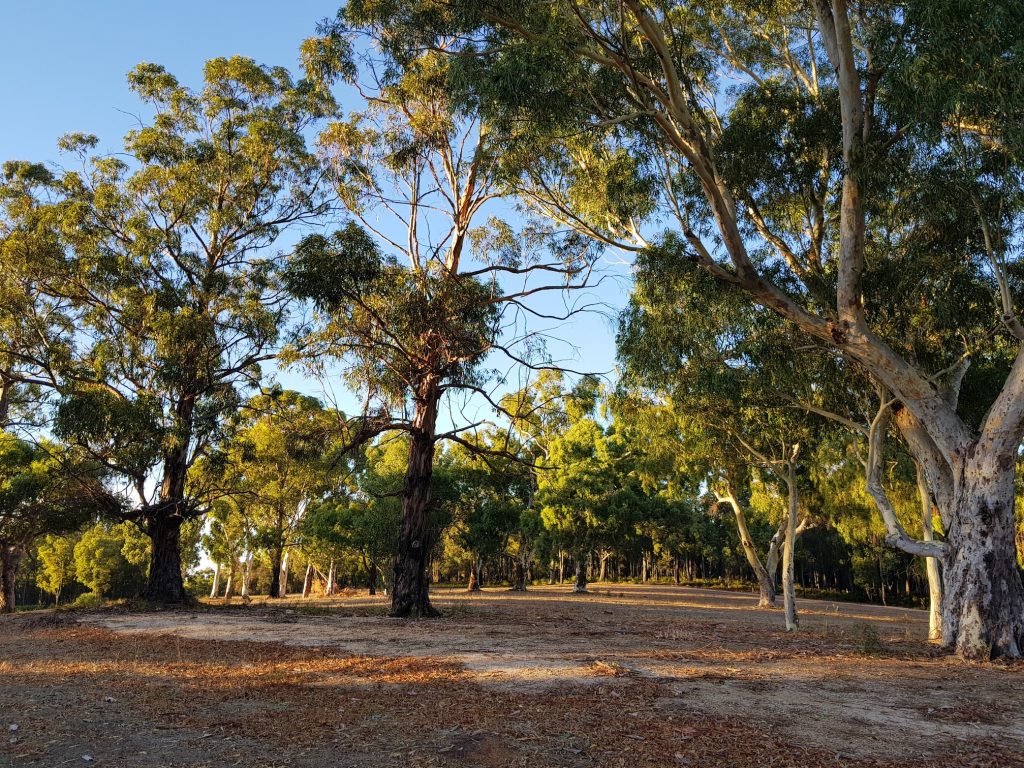 Above By Martin Jones
Taken on my morning walk in Mundaring, Western Australia. I didn't have my cameras with me so I used my phone. The only adjustment was a tweak of the exposure to slightly darken the sky in Camera Raw.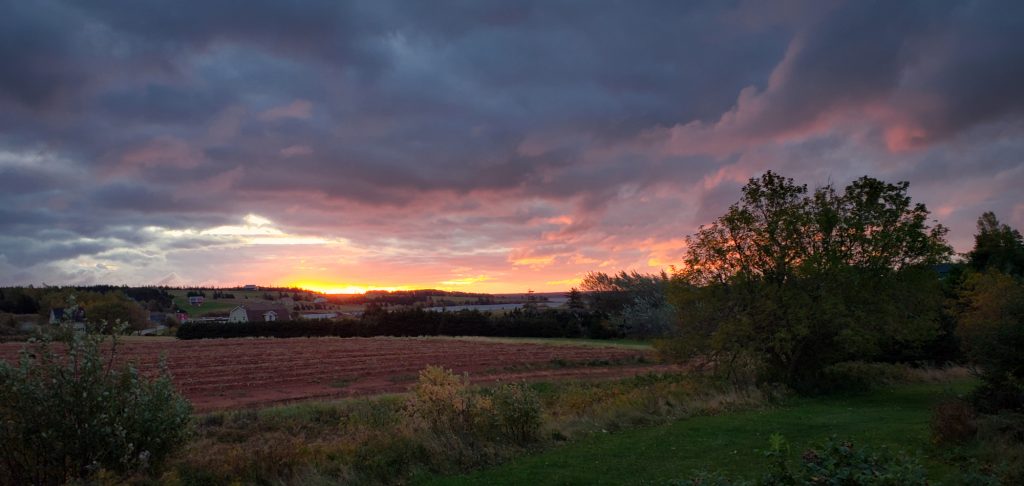 Above By Carolle Marchand
Hi! This is my first post to the forum. Exciting!
This photo was taken in French River, Prince-Edward-Island, Canada. It was taken with my cell phone.
F stop 2.8, speed 1/120th. It was taken on November 1st 2018. The fields in the foreground yielded potatoes that year. Some were left over and anyone was welcome to take whatever they needed. I love PEI people. The are very friendly and always ready to help. In the background, we can barely see the ocean.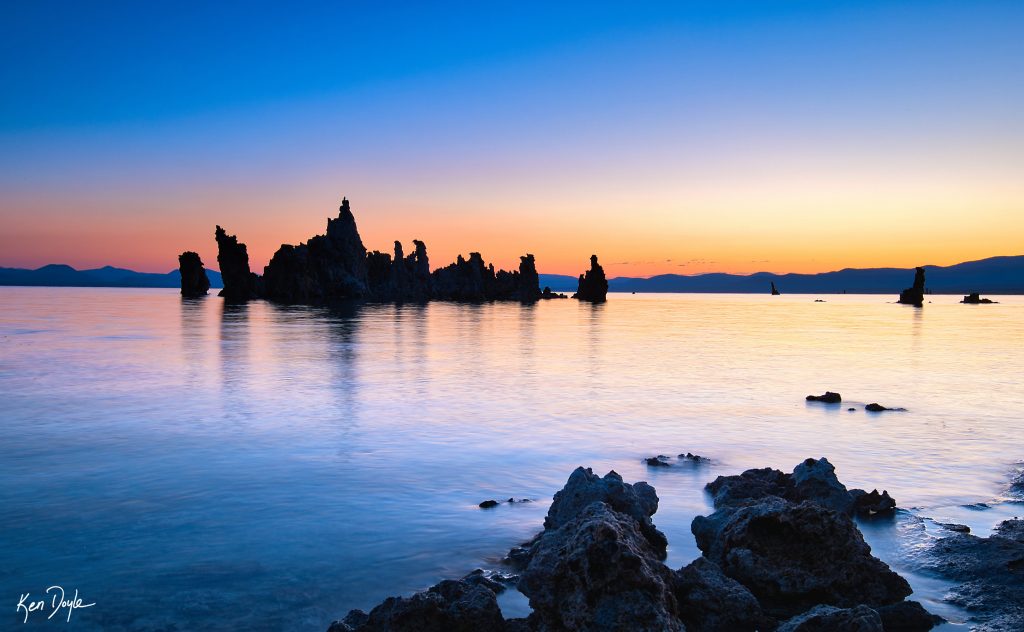 Above : Mono Lake, California – By Ken Doyle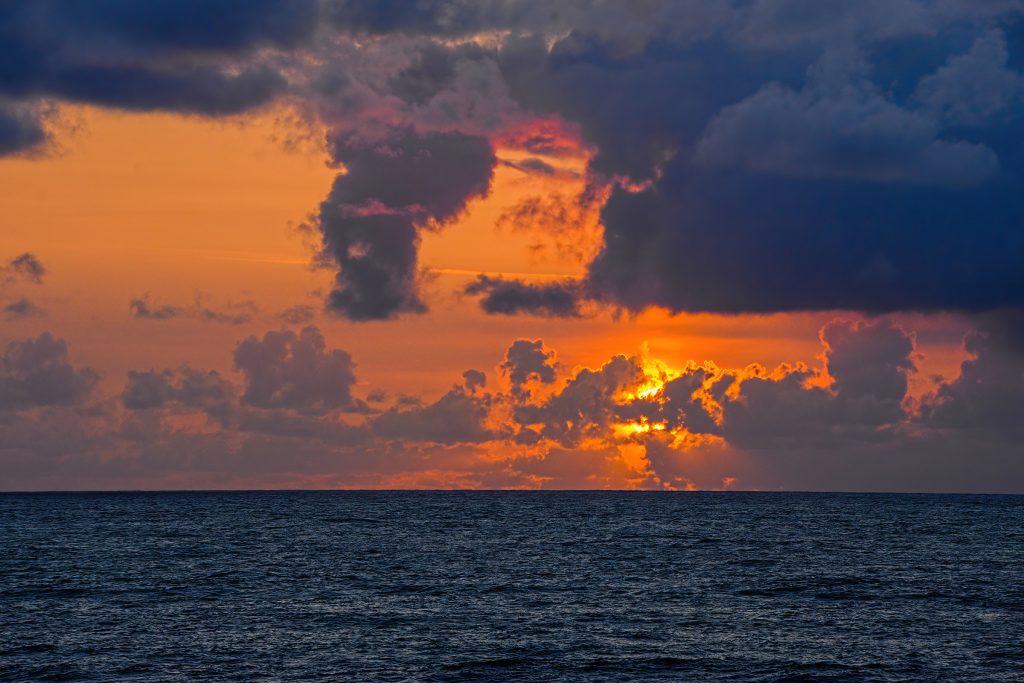 Above By Rick Hylton
My Sunrise is a random selection from the many thousands of stored photos that I noticed I took several bracket images at the time thinking I would merge as HDR in Photoshop, taken in spring of 2017 on a beach trip to Lincoln City Oregon as a break for my wife's radiation treatment. I imported 5 images in Lightroom and photo merged as HDR, made a few adjustments and reduced size for this upload…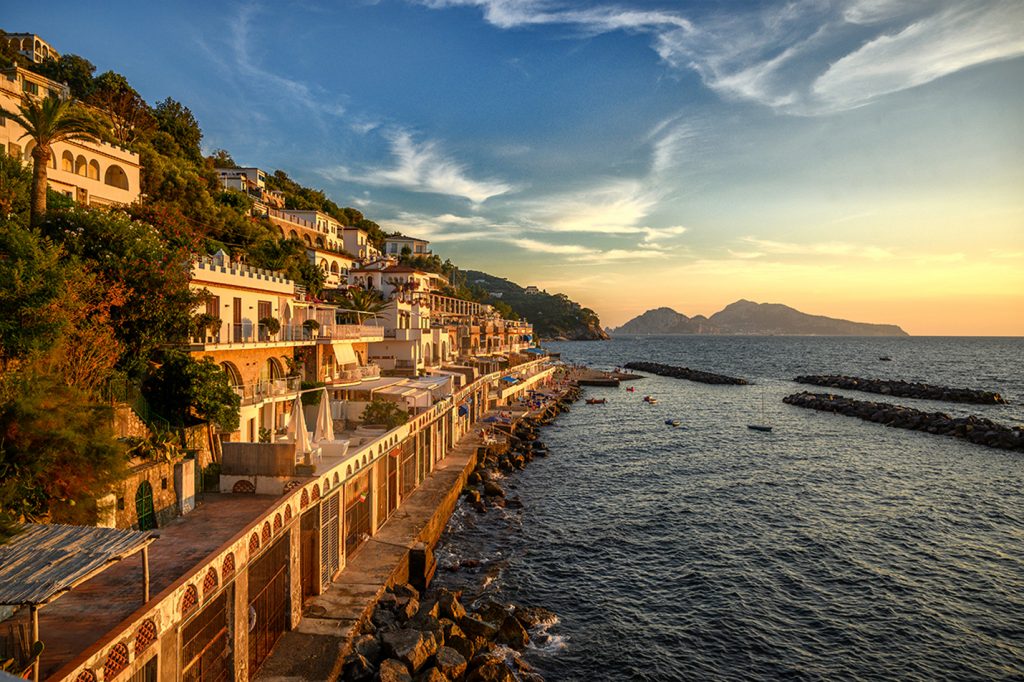 Above By Gary Carr
I took this in Sorrento Italy and it felt like magic.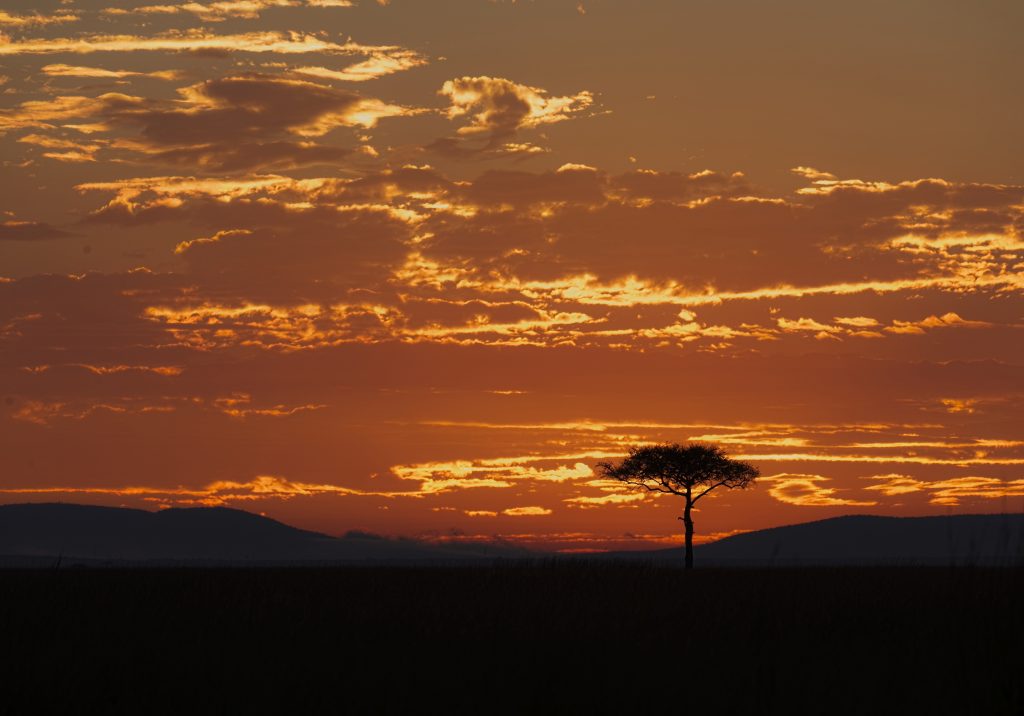 Above By Charles Cresson
Sunrise over the plains of the Masai Mara, with a lone umbrella tree waiting to greet the sun.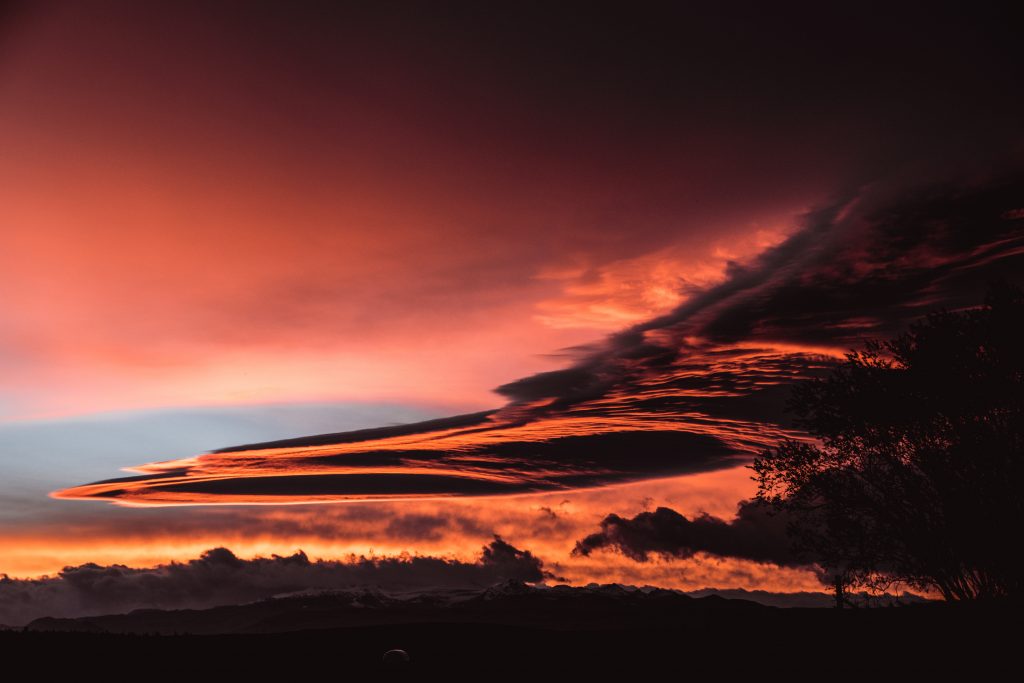 Above By Lisa Allgood
Iceland, October 2016. Amazing morning. Thanks for letting me play!
Lisa Allgood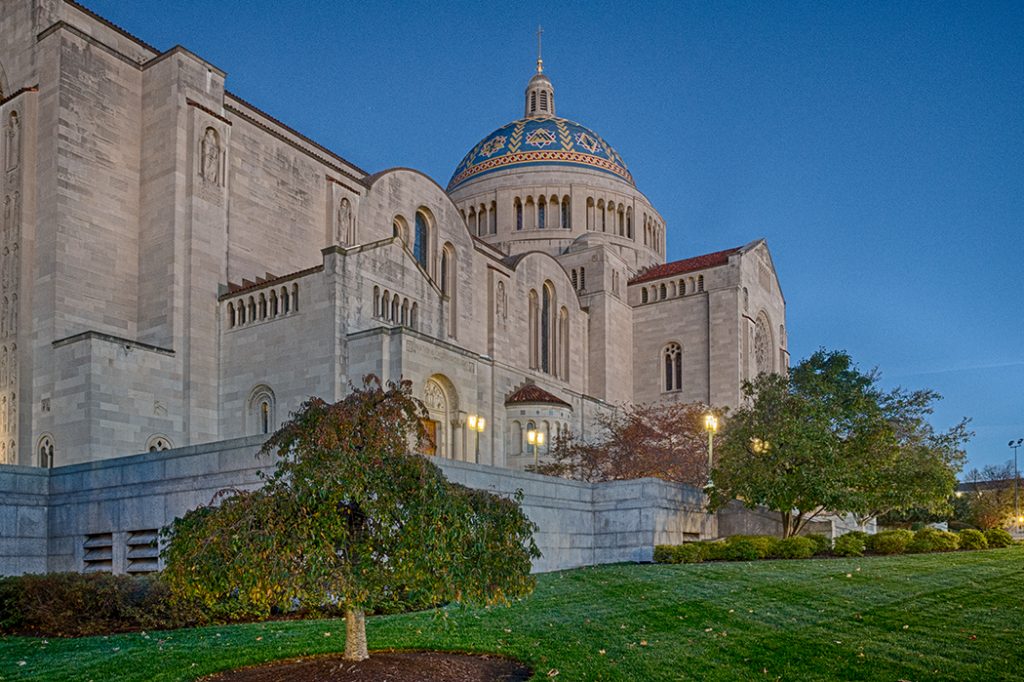 Above By Nancy Bozza
This is an image of the Bascillica of Immaculate Conception in Washington, DC. I took a photo workshop there one weekend and we were able to photograph the inside and outside of the Bascillica. We started outside at 6:30 AM and roamed around the facility until it was time to leave (around noon). Great architectural elements and I recommend a visit. This was a 3-shot bracket but I don't remember the settings – sorry.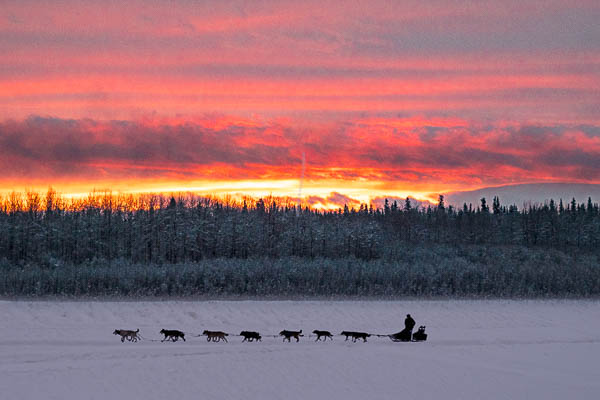 Above By Roman Schwartz
This photo was taken in Alaska during Iditarod 2019 Sled Dog Race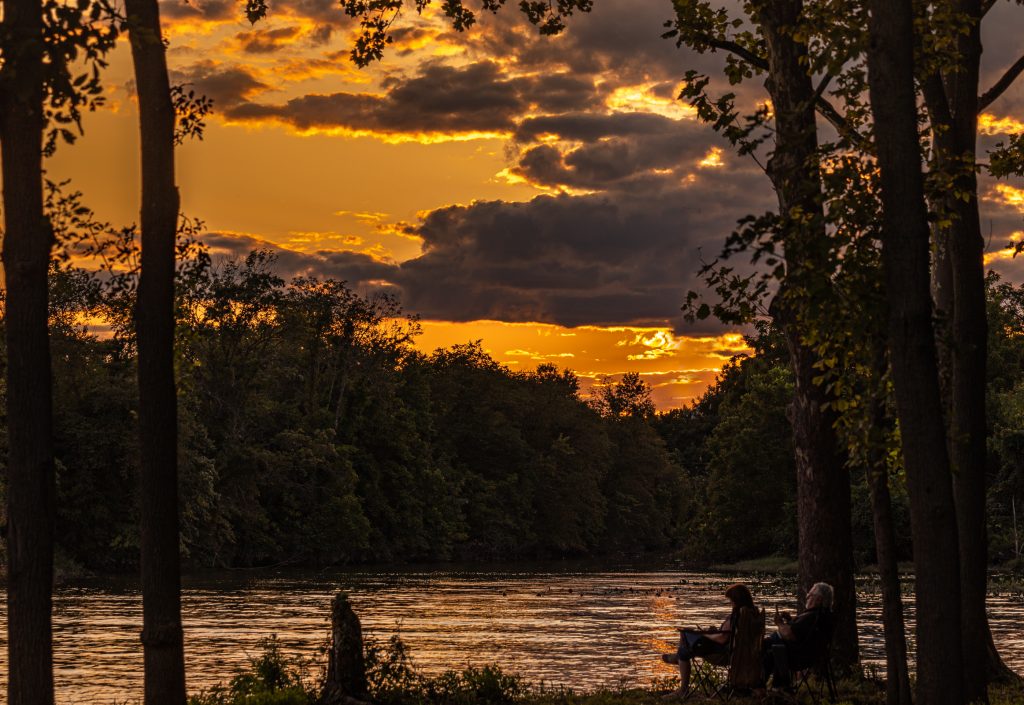 Above By  Stephen Mccain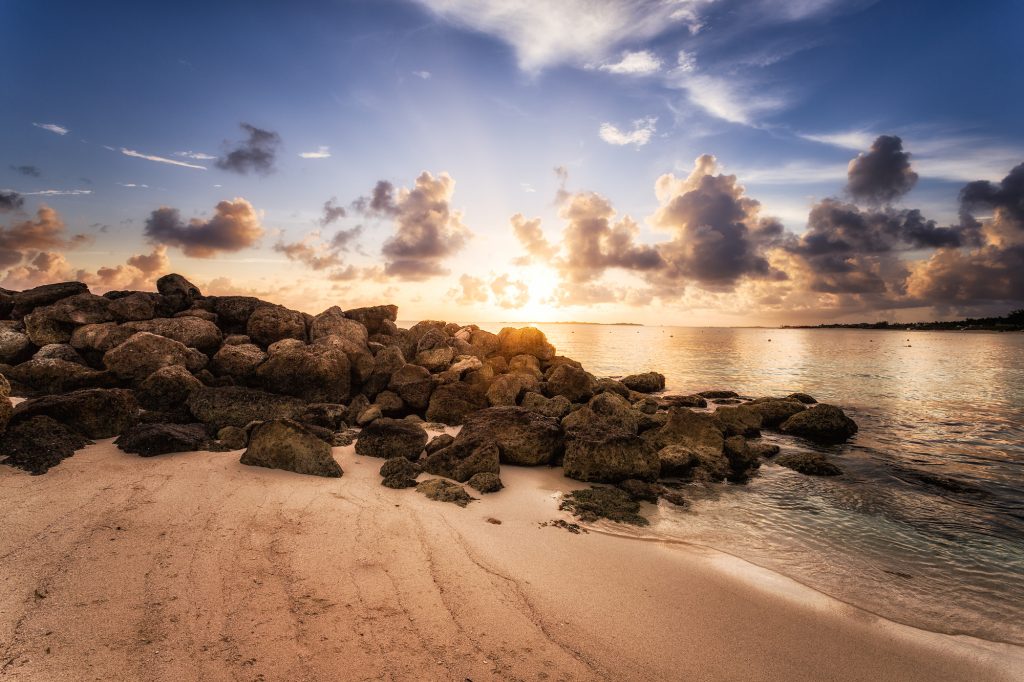 Above By Steven Bryson
At the Atlantis resort in Nassau. HDR blend with my Canon 5D3. Steve Bryson, Texas.